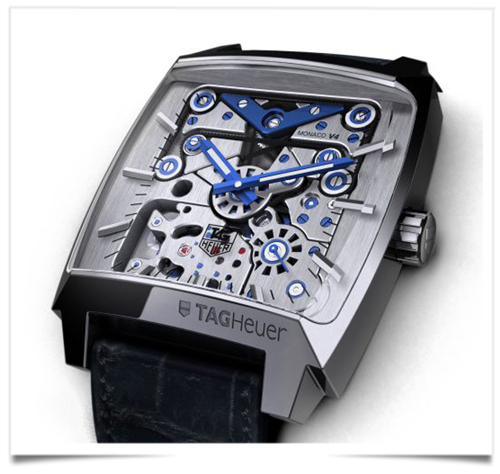 Tag Heuer stops its 30-year partnership with McLaren and joins the Formula One with Red Bull in another blow for the Honda-powered team.
Recalling the team's titles and races win with champions Alain Prost, Ayrton Senna, Mika Hakkinen and Lewis Hamilton, it highlighted the qualities of high technology, precision and speed associated with both parties.
The spokesman said "Our relationship with Tag Heuer's parent company LVMH continues via our new partnership with Chandon, announced last month."
Tag Heuer Chief Executive Jean-Claude Biver told Swiss magazine L'Hebdo in an interview that the brand has signed a deal with Red Bull, whose deals with Japanese watch brand Casio ending this year, for next season.
"It's a young, dynamic, go-getting team that fits perfectly with the TAG Heuer strategy," he said.
While McLaren is the second most successful team in Formula One history, it has not won a constructors' title since 1998 while Red Bull racked up four successive drivers' titles between 2010 and 2013.
McLaren is ninth of 10 teams in the current championship and has not won a race since 2012. Despite its problems with new engine partners Honda, which has brought just 27 points from 18 races, McLaren has blocked an attempt by Red Bull to secure the Japanese manufacturer's power units for 2016.
Tag Heuer was previously owned by Luxembourg-based TAG, whose Saudi-born chief executive Mansour Ojjeh has a 25 percent shareholding in McLaren. Dennis also holds 25 percent and Bahrain's Mumtalakat sovereign wealth fund the remainder.
German fashion brand Hugo Boss, who had been with McLaren for 33 years, switched to world champions Mercedes this season, while Santander's involvement has shrunk.
Diageo-owned Whisky brand Johnnie Walker has been linked with a move from McLaren to Force India, the team co-owned by liquor magnate Vijay Mallya.
McLaren has recognised that the lack of performance on the track will cost them heavily in lost championship revenues, even if Honda are contributing significant amounts.