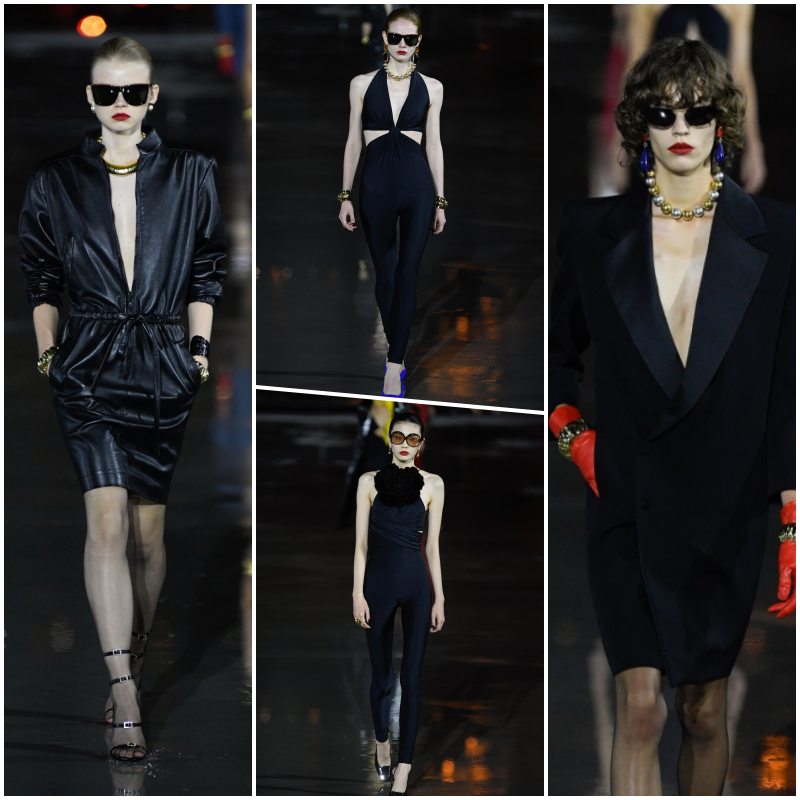 Saint Laurent is finally back and black on the official Paris Fashion Week schedule. Anthony Vaccarello's narrow, elongated silhouettes for spring as emphatic as the Iron Lady, models filing in precise rows around a wall of scaffolding that blinked with lights and ultimately erupted with falling water.
Frosty glamour is perhaps the best way to describe Vaccarello's severe, polished brand of chic, big sunglasses, leather gloves and major gold jewelry heightened the 1980s allure and winked to Paloma Picasso.
The show climaxed with water over the crowd as the wind had picked up and disturbed the waterfall. The fashion crowd dashed for the exits.