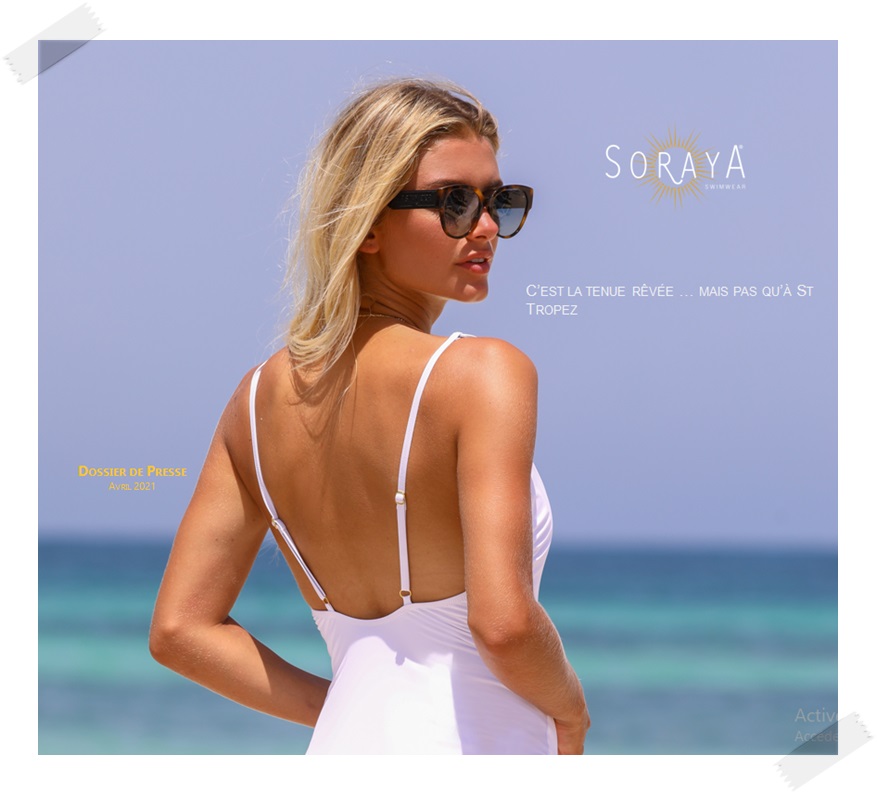 I like the memory of this time when the women in bikini surveyed the beaches. We enjoyed then without lie and without anxiety of this so soft vision, that the loving sky caressing their spine allowed to look with pleasure these pieces of fabrics which was masking everything and hiding nothing.
Soraya is a beautiful name for a princess. Her name in Persia means "the beauty of the stars" and whispers to us the charm of Romy in the movie "La Piscine", as well as the loincloth that "La Pérouse", in the description of his travels, designates more widely as "a cloth which serves to wrap the body of a Vahiné". Flaubert also describes, in his work, the subtle envelope used by the simple-hearted African women just in front of Kilimanjaro and its eternal snows.
When, with both eyes closed, on a Summer evening when the temperature reaches its peak, I breathe in the warm scent of ruffled triangles and tunics from the lazy islands where nature gives singular trees and tasty fruits gorged with sun.  As the scent of the green tamarind trees circulates in the air, the smell swells my nostrils mingling with the songs of the sailors who look at these triangles of fabric, which mask "The Origin of the World", and embrace the perfect body of these women who wear a Soraya creation.