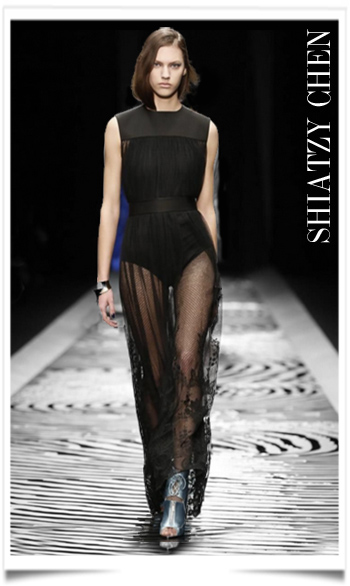 Shiatzy Chen is a Taiwanese fashion house, often referred to as the Chanel of Taiwan, and is the eponym of her luxury brand.
She was born in 1951 in Changhua, Taiwan and founded the company in 1978. The brand spirit for Shiatzy Chen is "neo-Chinese chic", which transfers historical Chinese aesthetics into modern fashion design.
The brand is known for its distinctive design features drawn from Chinese culture such as qipao collars, knot buckles or patterns in a Chinese ink painting. The ink stone, along with paper, brush and ink stick, make up what is called the "Four Treasures of Scholarly Study".
The ink stone from which the collection gets its name is a large water-holding reservoir and mortar used for the grinding and containment of ink. Flowers are imprinted on boxy jackets as well as on fluid skirts.
When they appeared in 3D Chanel of Taiwan and black ink, I try to understand if that girl could be the next Karl Lagerfeld of the Wertheimer Group?