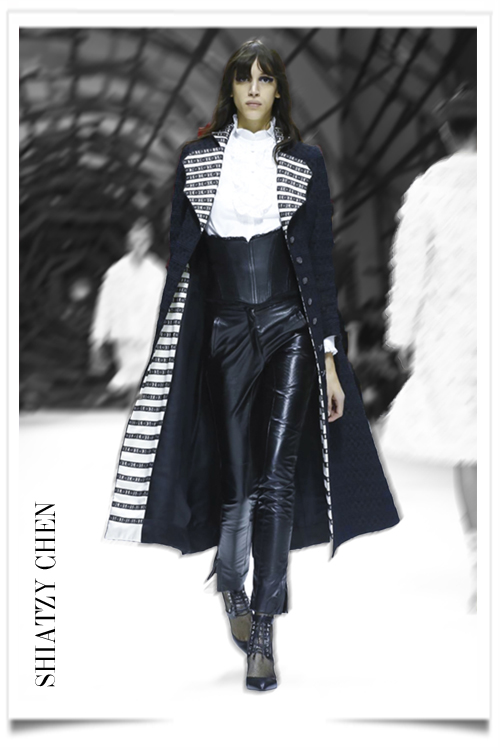 Shiatzy Chen is a Taiwanese fashion house, founded in 1978 by Wang Chen Tsai-Hsia, who is often referred to as the Chanel of Taiwan.
They describe their style as "neo-Chinese chic", where the aesthetics of Chinese clothing and handicraft are combined with Western styles, using design features drawn from Chinese culture such as mandarin collars and Chinese patterns.
Wang Chen Tsai-Hsia was born in 1951 in Changhua, Taiwan.
She was not formally educated in the industry, learning her trade by working at her uncle's factory. Very talented she probably is my favorite designer for this Paris Fashion Week.
Anonymode.