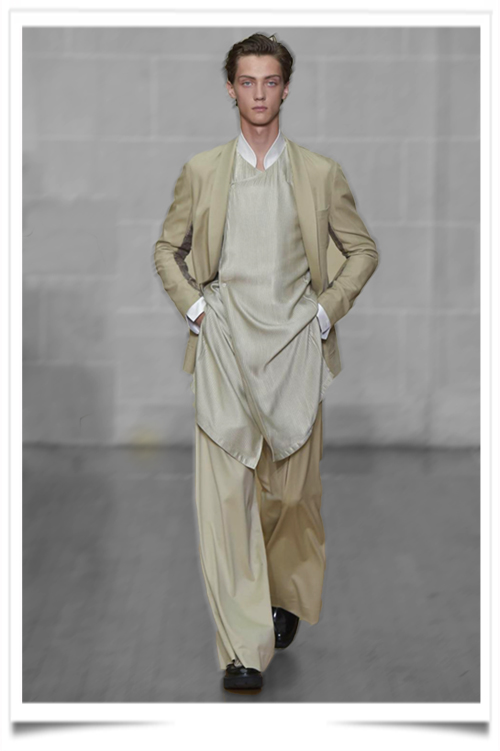 This the best of Paris Men Fashion Week 2016. The Chinese fashion designer Sean Suen is the most promising men fashion designer in the world in 2016.
Sean Suen believes that the future of menswear design emphasizes on textile development and multi-textile manipulation. Therefore, in his 2014 Spring/Summer menswear collection, he takes a bold approach to the use of fabric and textile. For instance, he uses industrial textile in ready-to-wear pieces and he puts the most unexpected textile together in one look. Such approach can be also seen as his attempt to break free from the gloomy reality.
In his 2016 Spring Summer menswear collection, he chooses to mix European style with chineses style which makes his presentation outstanding and reveals a new handsome men. We love it.
Anonymode.