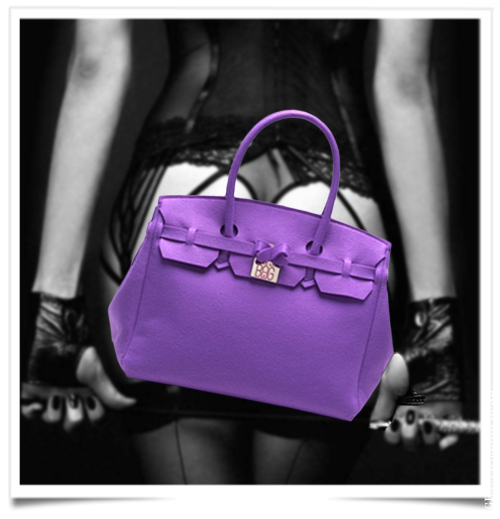 SMB (Save My Bag), as the name suggests, comes from the idea of creating a handbag cover made which is waterproof, washable, soft and elastic, and could act as a cover protecting handbags from shocks, rain etc. Save My Bag is born and it is so full of personality that it becomes a cult bag on its own.
The young brand is born in Bergamo in 2013 from Stefano and Valentina Agazzi's idea, aimed from the beginning on the philosophy of "Be cool beyond the rules", reassessing the rules and the cliché of fashion.
SMB is a desire that becomes product, ironic and iconic, an historic style with no price responsibility and made accessible for every type of women.
Save My Bag is an iconic bag by excellence, realized in more than 30 brilliant colors, it is perfect for having always with you everything you need, to be used on your shoulders or by hand. Save My Bag is distributed in 30 Countries and in more than 700 selected boutiques around the world, in all major Cities and in the most exclusive tourists destinations.
The 'Poly-Lycra' handbag brand Save My Bag currently produces 6,500 handbags per week and will close 2015 with a revenue of €4.5 million, after generating €1.3 million in 2014.