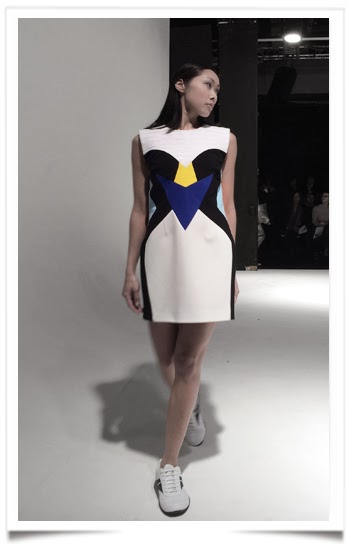 As every Ready-To-Wear fashion week, Canal-Luxe presents a new promising designer. This year we chose Sakina M'SA who was born in 1972. She is a designer of Comorian origin, founder of the French fashion brand bearing her name. She has been living and working in Paris since 1992.
At the age of 14 years old, she was punk and produced from waxed canvas clothes, dishcloths and cans, her first collection that she presented at the end of the college school year. At this time she discovered Vivienne Westwood, Jean-Paul Gaultier, Madeleine Vionnet, Cristobal Balenciaga, Elsa Schiaparelli and Gabrielle Chanel ….
Madame Vigouroux, Director of the fashion department in Marseille, was fascinated by her energy and decided to finance part of her studies through the Institute.
During her training, she did an internship with Geneviève Sevin-Doering. This get together has really transformed her vision of her own work.