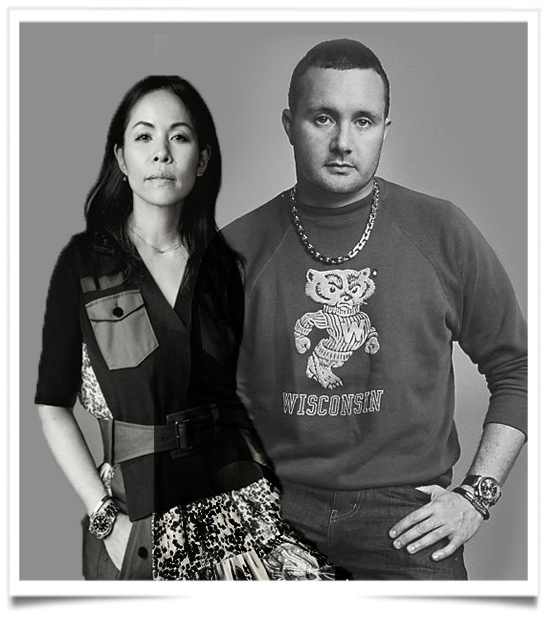 The Dior men's artistic director tapped Sacai designer Chitose Abe to work on a capsule line of 57 items that will bear a logo fusing the identities of both labels, with the Sacai name written inside the "i" in Dior a first for the French fashion house. The collection, dropping in November, is sure to be one of the most anticipated this year.
Abe is part of a loose collective that includes Jones, Virgil Abloh, Matthew Williams and Yoon Ahn who are responsible for transforming streetwear into a luxury category.
Both Abe and Jones are serial collaborators. Sacai has partnered with brands ranging from sportswear behemoth Nike to emerging designers like Tomo Koizumi, but Abe said it was important that the balance of power should be equitable.
"Dior is a very respected heritage brand which I've admired ever since I decided to become a designer, so it's a huge honor. It's also a brand that has historically demonstrated the importance of innovation, but I'm sure that for a maison like this, the decision to add another brand name to its own is not taken lightly.
As Dior puts the finishing touches on its historic headquarters at 30 Avenue Montaigne, under renovation since 2019, he sees his mission as making sure the brand doesn't stand still.