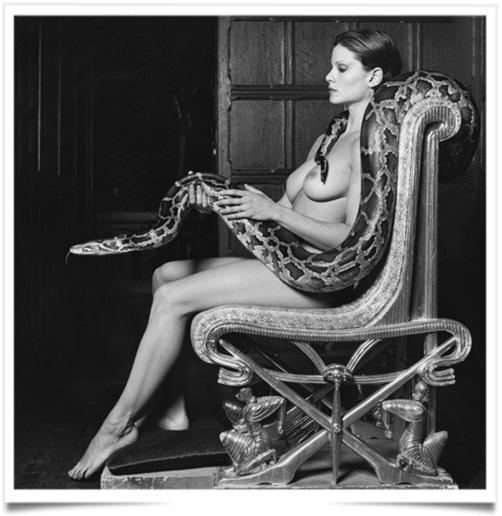 Robert Mapplethorpe (November 4, 1946, New York City – March 9, 1989, Boston, Massachusetts) was an American photographer, known for his sometimes controversial large-scale, highly stylized black and white photography. His work featured an array of subjects, including celebrity portraits, male and female nudes, and still-life images of flowers. His most controversial work is that of the underground bondage and sadomasochistic BDSM scene in the late 1960s and early 1970s of New York. The homoeroticism of this work fuelled a national debate over the public funding of controversial artworks. There is no doubt now that Mrs Roitfeld surely found her porn chic inspiration from Mapplethorpe.
Mapplethorpe lived with his close friend Patti Smith from 1967 to 1974, and she supported him by working in bookstores. They created art together, and even after he realized he was homosexual, they maintained a close relationship.
The exhibition presents the classic dimension of the artist's work and his search for aesthetic perfection, through over 200 images that span his career from the early 1970s to his untimely death in 1989.