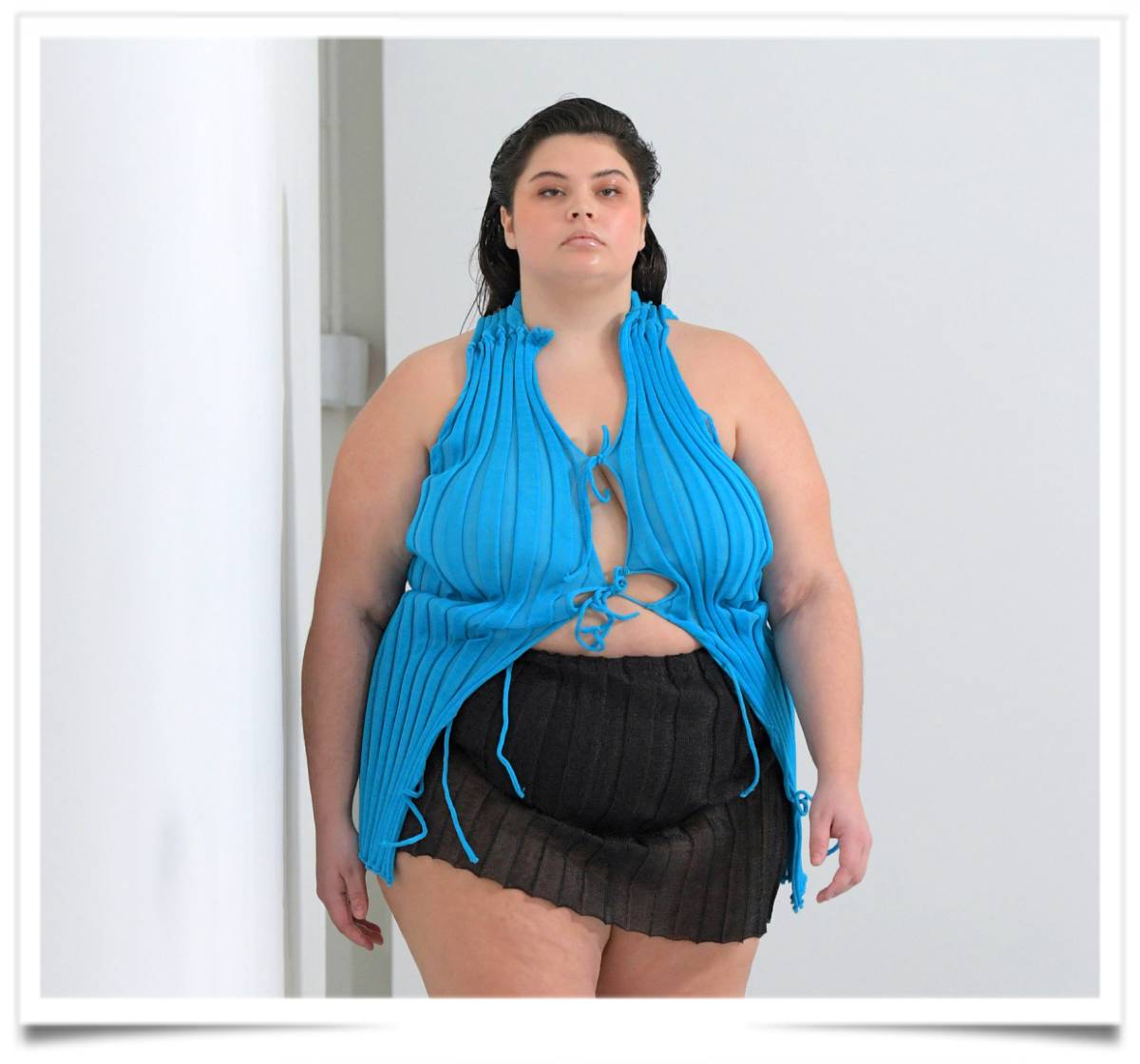 Here I am caught in the spider's web of Copenhagen Fashion Week. First step on the circle of solitude where I was slowly sliding into the labyrinth of the inhuman. Here is the search for the "Kilo Dior" in "Kilo ugly" mode for a more historical-artistic fashion approach, praising an original craft. Extravagant and unique silhouettes are created each season by founder Amalie Røege Hove. We don't question her Master's degree in textile design from the Royal Danish Academy of Fine Arts, but rather her years of experience as a knitwear designer mentioned on her website.
But, on the other hand, I can't shoot them too much because they were kind enough to invite me. I was squeezed in between two Scandinavian blondes who were cocooning like a Sephora store on fire. Dressed as if they had dressed Corinne Masiero in Chic, you know the image of Captain Marleau in stilettos.
But here, I'm sure that, even with the translation, nobody will understand. It's true that the male cowardice that I will always condemn is also a bit part of me.
Anonymode