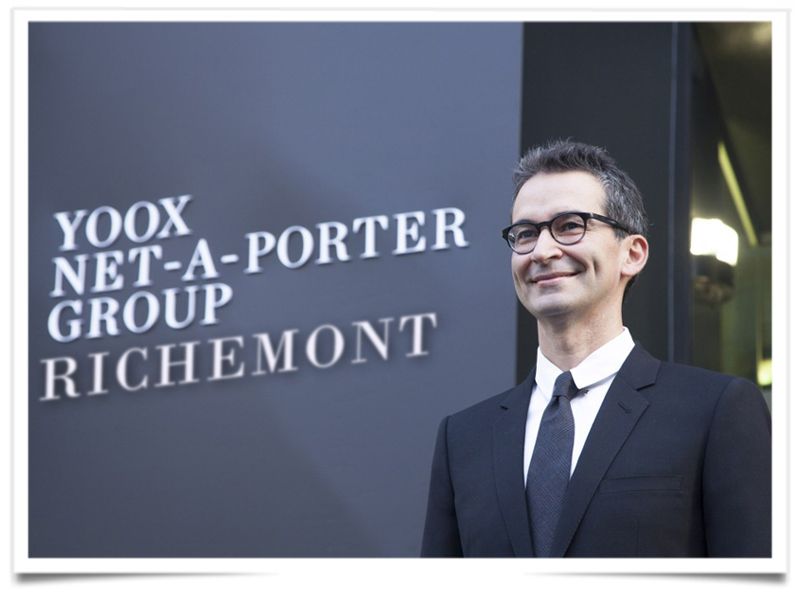 Richemont's move to take over all of Yoox Net-a-porter Group is almost complete after the vast majority of YNAP shareholders agreed to sell to the luxury giant. The intention is to delist YNAP from the Milan Stock Exchange following the completion of the deal.
Compagnie Financière Richemont SA said Thursday the minimum 90 percent threshold for is public tender offer had been fulfilled, and it has secured 94.99 percent of Yoox Net-a-porter Group SpA's ordinary shares.
In January, Richemont launched a voluntary tender offer for all ordinary shares of the Yoox Net-a-porter Group SpA at 38 euros a share, for a value of up to 2.77 billion euros. Richemont's plan was to acquire 51 percent of the YNAP shares it did not already own, valuing YNAP at about 5.3 billion euros.
"We started the business long before anyone else believed luxury could move online. I'm proud of what we've built over nearly two decades," Marchetti said. I'm grateful to the entire YNAP team for their hard work, and to all of the customers, partners and friends who have supported us along the way. The journey continues and it's going to be very exciting."
Richemont said shareholders will be paid on May 18, the same day it plans to publish its annual results."