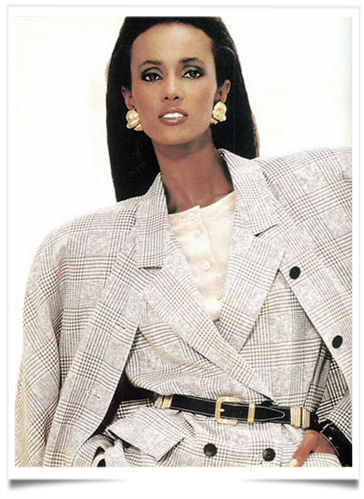 The 1980's fashion can be seen as a mixture from very diverse styles. There was not only one single trend or style; you could be whoever you want to be.
Women began to 'dress for success'. They wore 'men' suits for powerwomen to adapt to the shapes of men's clothing. Women in the workplace were no longer unusual. A long, wide blazer combined with shoulderpads, knee-high skirts and simple, elegant shoes with high heels. And not to forget the famous trenchcoat.
In the 1980s and continuing through the mid 1990s casual wear became a fashion trend. Leggings were a big part of this trend. They were usually worn with oversized sweaters and sweatshirts in the cooler months and with oversized tee shirts in the warmers months.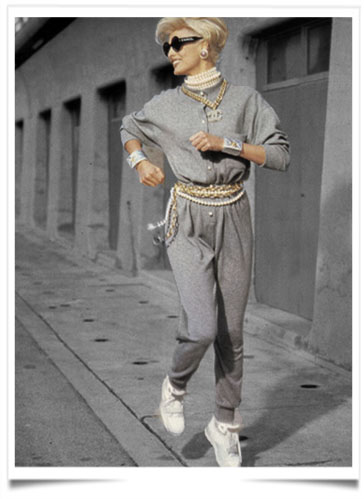 Athletic shoes had been worn as casual wear before, but for the first time they became a high-priced fashion item, like air jordans or Adidas. In the urban hip-hop communities, sneakers were usually worn unlaced and with a large amount of gold jewelry as well as headwraps.