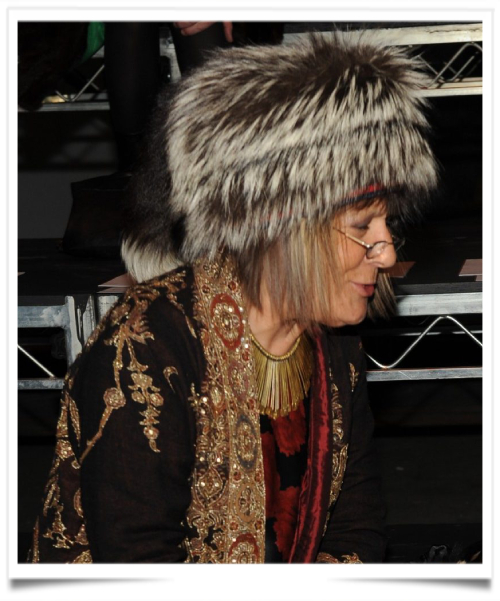 After a long illness, Hilary Alexander, the London-based fashion writer who described leopard prints in her 2018 book, died at 77.
As president of the Graduate Fashion Foundation, which hosts Graduate Fashion Week, an annual showcase for fashion students, Alexander mentored many British fashion journalists during her long career at The Daily Telegraph.
Woe to anyone who interfered with Alexander's pursuing a story or rushing to the next show when she was a bon viveur partial to Champagne and cigarettes. The gravelly sound of her voice could be heard through even the most dense fashion crowd, and she traveled the world reporting on shows, special events, and, of course, parties.
As a fashion news reporter, features writer, stylist, and features writer for the newspaper, her joie de vivre never got in the way of her ambition. RIP.