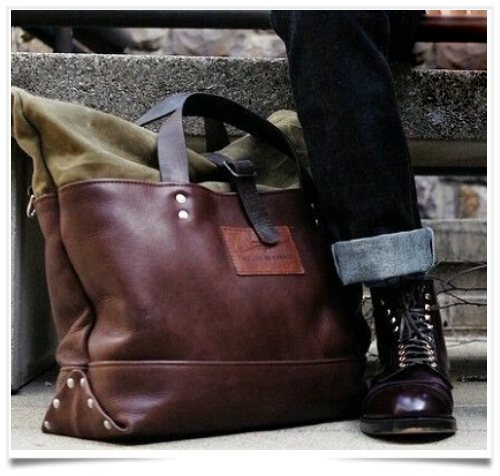 The days of the man bag should be numbered? A growing number of men are ditching their bags and backpacks in favor of handbags traditionally intended for women, whether mini styles worn crossbody, or travel-friendly maxi versions.
The trend was crystallized at Paris Fashion Week when the influencers behind the Instagram turned up at the show wearing their signature matching outfits, each carrying one handbags.
Virgil Abloh and Kim Jones played really big roles in helping to shape men's products into more fashionable stuff.
This is a very, very big trend. You see more and more men being very confident in carrying what we call traditionally women's-shaped bags, perhaps, and it's all around playing with this gender fluidity. Meanwhile, unisex styles like the Hermès Cargo bag, with its practical outside pockets and cup holder, have gained traction with both sexes. Inspired by military clothing, the canvas bag, launched in 2020, comes in colors such as sand and navy. A bag to disrupt trends.