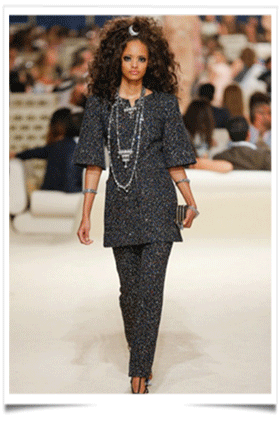 By now you may have noticed sustained coverage of a seemingly new season in fashion called "pre-fall." The 'fashion calender' is divided into two major seasons: Spring/Summer occurs from roughly January to June, Fall/Winter from July to December, with Fashion Week occurring in February (when Fall is shown) and September (Spring).
Fashion Week, of course, is a chance for retailers to scope designers' collections and figure out what they'll be buying for the next season.
So, what's all this about pre-fall ? Pre-fall, like the resort collections before it, is what you might call a seasonlet, a quickly-becoming-official addition to the fashion calendar.
The presentations are on a smaller scale and more mainstream than their Fall and Spring counterparts, because they are largely motivated by commercial opportunity.