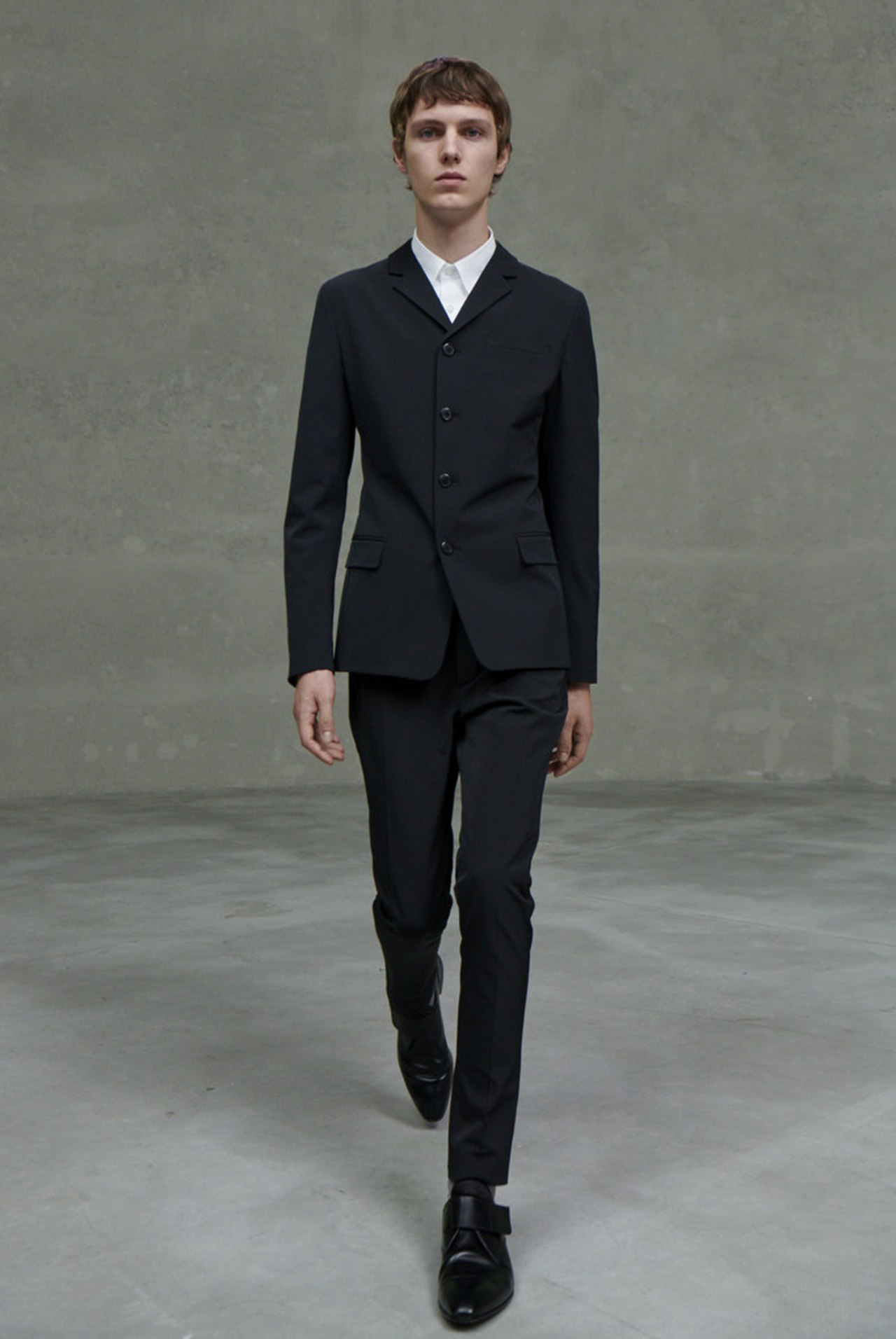 For her last collection as the solo Prada creative director starting from September she will be joined at the creative helm by Raf Simons Miuccia Prada let five artists interpret her spring effort through five short videos, offering different interpretations and takes on the men's and women's lineup.
The message, The pandemic, the economic crisis, the social tensions spreading around the globe can't leave anyone indifferent, and cannot leave a sensitive designer like Prada unresponsive.
This is a moment that requires some seriousness, a moment to think and to reflect on things. What do we do, what is fashion for, what are we here for? What can fashion contribute, to a community?"
In keeping with her commitment, the designer embraced an unfussy yet highly sophisticated approach, minimal yet emotional. Combining function and aesthetics, she proposed the alpha and the omega of the brand's fashion lexicon, exuding no nostalgia, only contemporary desirability.
Touches of Nineties minimalism emerged along with a subtle Sixties vibe, but Prada really focused only on what is relevant today, for boys and girls, men and women, living in our own world, with its joys and its limits.
The designer's functional approach reached a peak with the garments of the Linea Rossa range, where futuristic elements collided with retro touches in high-end activewear with a polished allure.
Focusing on purity and the essential, on practicality and authenticity, Prada's collection explored the power of simplicity.