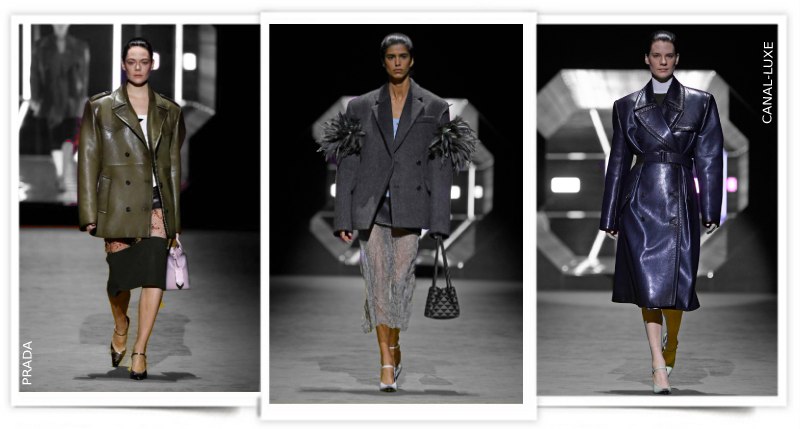 Suddenly, balaclavas and a military drumbeat on the runway at Max Mara Thursday morning began to seem very different after Russian attack on Ukraine.
A woman carrying a paper shopping bag embossed with the words "No War in Ukraine" was among throngs of gawkers gathered outside Fondazione Prada in the afternoon, despite the news.
Kim Kardashian was photographed Wednesday in Milan wearing a Prada triangle bra top and leather boiler suit, and she was not only showing off her power (while Julia Fox is also in town), but also showing off the celeb route Prada would take this season.
It's easy to be skeptic about the all-star approach at this point, when Balenciaga, Fendi, Gucci and so many others have already done it before. (Kardashian, herself, is a serial collaborator.)
Anonymode