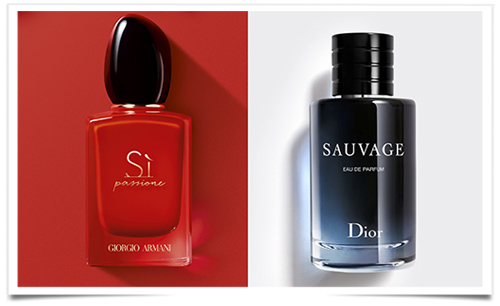 Accademia del Profumo, the Italian association of cosmetics companies promoting the history of perfume, culture and art, named its annual award winners here on Tuesday.
Giorgio Armani's Sì Passione and Dior Sauvage Eau de Parfum were named best fragrances of the year in the women's and men's categories, respectively, as a result of the votes of consumers.
Tiffany &Co. Eau de Parfum Intense and Tom Ford Ombré Leather were awarded best olfactory creations; Nomade Chloé and Yves Saint Laurent's Y Eau de Parfum were recognized for their packaging, while Acqua di Parma won both prizes dedicated to Made in Italy scents thanks to its women's Chinotto di Liguria Blu Mediterraneo fragrance and men's Colonia Sandalo Ingredient Collection perfume.
Awards for the niche category went to the Rinascimento scent of Salvatore Ferragamo's Tuscan Creations line and to Clive Christian Noble Collection XX Art Nouveau Papyrus, chosen as best fragrances by a renowned brand and in artistic perfumery, respectively.
Givenchy's L'Interdit, whose advertising campaign is fronted by Rooney Mara, and Paco Rabanne's Pure XS were also recognized for best communication in the women's and men's categories, respectively. These awards were bestowed by a VIP jury, which included local TV hosts, athletes and artists.