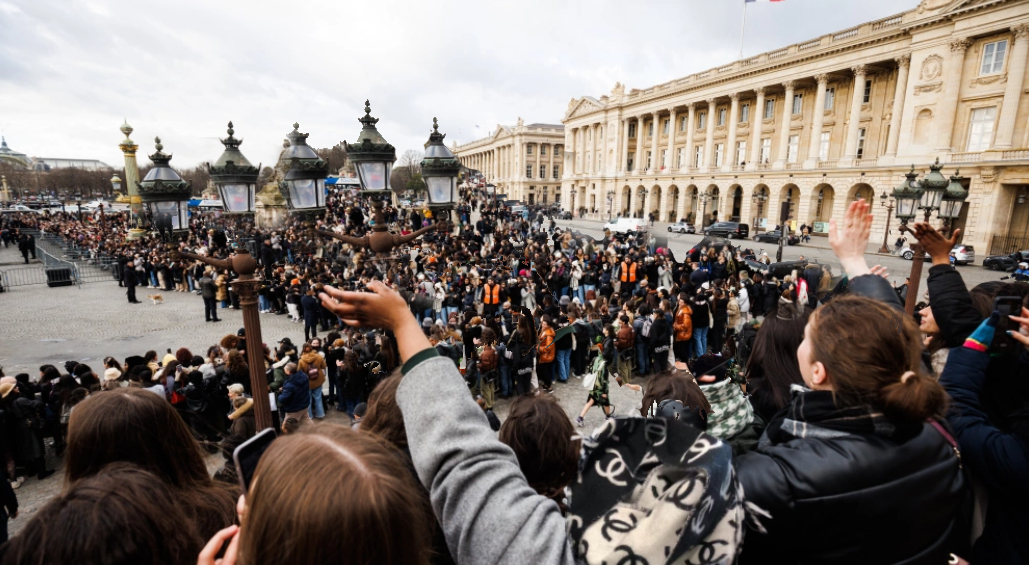 As K-pop stars take over the front rows and crowds of fans follow in the streets, as well as guerrilla invitations aimed at the general public, fashion week draws bigger crowds every year. Organizers face unique challenges this season because of a nationwide strike called on the final day to "shut down the country."
As a result of the sheer size of the nine-day event, Paris has established itself as the leading fashion week in the world. The logistics of security are extensive, not just for VIPs and guests.
The production company submits a security and logistics plan at least two weeks in advance to the police department to get approval for the event, which often includes VIP traffic and drop-off plans. It notes that it has limited control over what brands decide to do, as it no longer publishes locations or discourages public release of information.
Organizers also alert the police department to shows that are likely to draw large crowds and intervene with the mayor's office, which is opposed to these events.
Locations, guest lists, and call sheets are shared on social media. Even at home, it's difficult to control. Word gets around when you have so many people involved, especially when you have big stars like K-pop stars.
The Federation is working with the police department to get the route of the planned march, street closures and anticipate possible bottlenecks around the venues. Ujoh changed venues when the strike was announced to facilitate transportation between other shows.
Dior Place de la concorde
St laurent Trocadéro
Chanel au pied de la touer Effel
Miu Miu palais de Tokyo