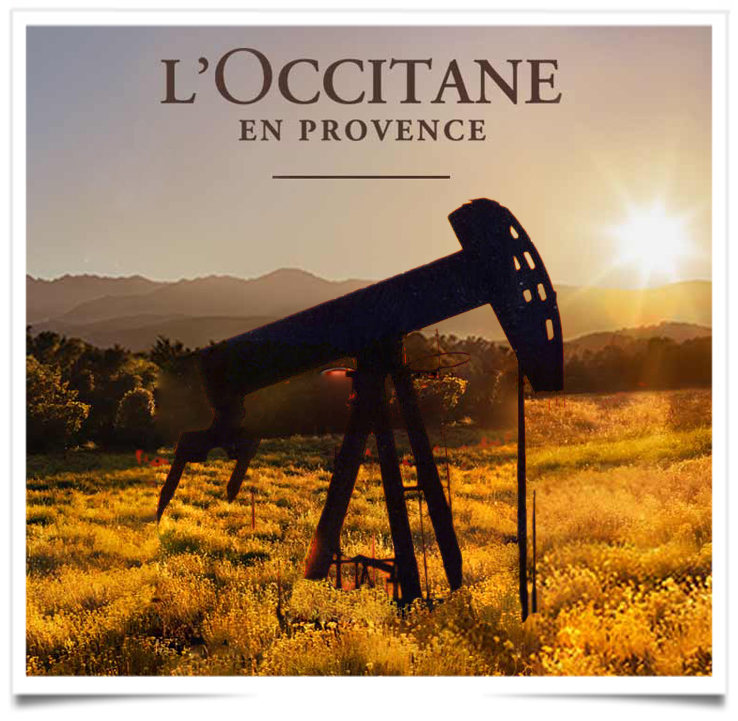 The French company L'Occitane International reported unaudited first-half sales declined by 0.6% year-over-year, dampened by business in the U.S., U.K. and Japan.  A few decade ago Reinold Geiger, former AMS company, transformed his plastic money and petroleum industry into a supposed natural perfume & cosmetic products from Provence. Lie is not always successfull!
The company, which did not disclose profit figures, said net sales in the six months ended Sept. 30 were 548.2 million euros. Revenues in the U.S. and U.K. declined by 11.1% and 11.4%, respectively. Japan, the group's largest single market, posted a 4.8% decrease.
Emerging markets China and Brazil made up for some of the weakness, though. L'Occitane in China, its third largest market, saw a 18.2% surge in sales, continuing on from a strong first quarter.
L'Occitane tapping Luhan to be the face of its products in China registered an immediate effect, especially on online sales. In the first quarter, after the campaign ran, the group's Tmall sales were up 250 %.
Through targeted and well-paced marketing campaigns, we look forward to continuing this momentum, Reinold Geiger, chairman and chief executive officer of L'Occitane, said in a statement on Tuesday.
In the first half, the group opened five stores and renovated 78 others worldwide. The company's stock is traded in Hong Kong.