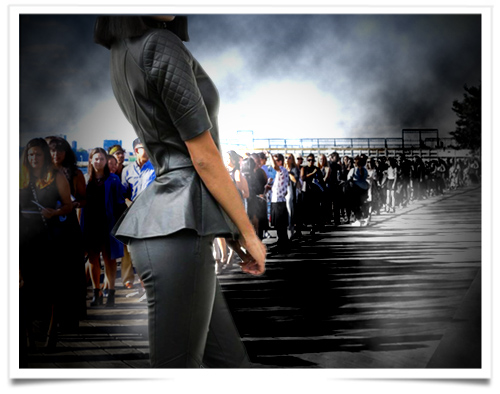 Patience was required when queeing up last season for Givenchy's Spring/Summer 2016 ready-to-wear show in New-York.
Perhaps it was Givenchy who set the precedent for the democratization of fashion week, opening their Spring/Summer 2016 ready-to-wear show to 820 members of the public via a lottery system. But then again, fashion shows around the world such as Melbourne Fashion Festival and Couture Fashion Week were founded with the consumer as top priority, charging anywhere from $50 to $220 for a ticket.
However Franck Sorbier Foundation was again a visionary as they started to ask members to pay to attend Haute Couture Fashion Show about 7 years ago.
To pay for good show it is fine. However if the collection is a disaster, is it worth?
Anonymode