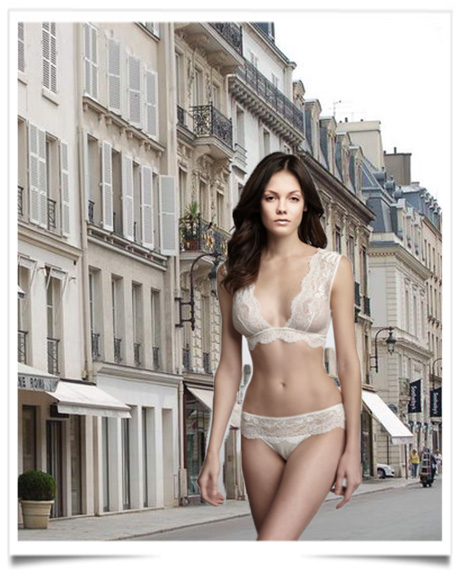 The Italian lingerie brand La Perla has unveiled its new, revamped Parisian space on rue du Faubourg Saint-Honoré. The 2,500-ft2 space covers two floors, with an area specifically set aside for men's underwear. This year, the brand unveiled its very first men's loungewear collection on the catwalks of Pitti Uomo in Florence.
Italian architecture predominates throughout Baciocchi's design for La Perla. References to the work of Carlo Scarpa from the Castelvecchio Museum in Verona are found in the soft colored walls covered with painted fabric and in the display cases within the store. The color palette plays on the minimalism of the Portuguese marble slabs. The arch, a distinctive element of Italian art, is also very present—especially as regards windows.
The opening of the Parisian flagship is part of a wider plan to revive the Italian label since its acquisition by holding company Pacific Global Management, which is overseen by Silvio Scaglia. The company has also just opened a new menswear store in Milan.