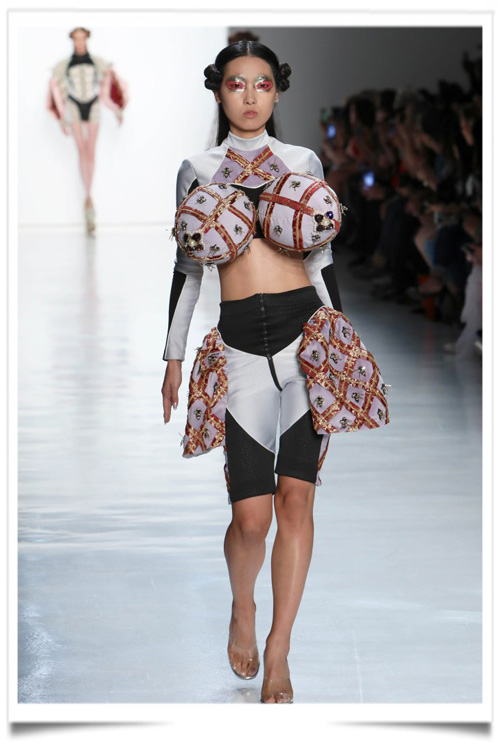 Fashion Weeks are a real opportunity for new designers to make them known. Unfortunately, often we attend to presentation which will never be produced and are better suited for a conceptualized student show than one from a brand trying to sell product. It is a real debate which has been on for quite some time over the traditional fashion week runway format.
Namilia designers Nan Li and Emilia Pfohl seemed far from thoses concerns and have presented a collection inspired of the XVI/XVII centuries.
Therefore not only these clothes cannot be sold and technically there is a real lack of know-how. Those two designers should go back to a fashion school.