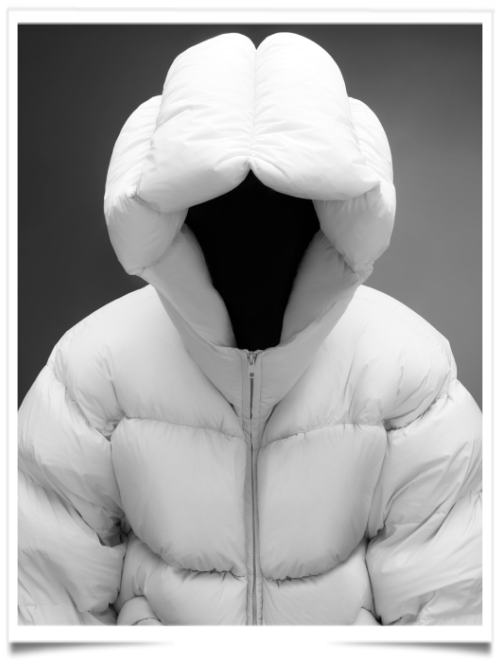 As part of its Genius project, Moncler has teamed up with Chinese designer, DingYun Zhang. The result of this collaboration is a capsule collection of a dozen voluminous down jackets resembling strange and fascinating sculptures, which will be launched in stores to day
The Beijing-based designer set his sights on fashion early on in his life; he first started to design sneakers while still in high school. Inspired by the painters Robert Rauschenberg and David Hockney, Ding moved to England to study fine art. He eventually went on to attend Central Saint Martins in London, where he studied Fashion Design and graduated in 2020.
During his studies, he was spotted by Kayne West's brand, Yeezy, who recruited him to design for its shoe department. We know now that Kayne West is not a designer. He contributed to the success of a serie of the streetwear brand's cult models, including the Yeezy 700 Wave Runner. This exposure gave him the opportunity to extend his projects into other fields through clothing collaborations, such as with Moncler.