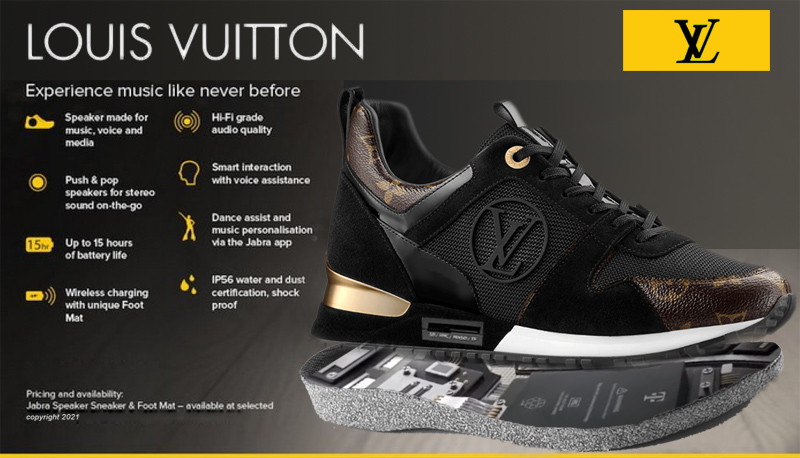 The T-mobile company in collaboration with "dans quelle monde Vuitton!" proposes this year the ultimate musical accessory: the Mobile Phone Sneakers, in other words, speaker sneakers, which produce a high quality sound, and which can be activated by voice so that you do not have to bend down. They are charged by kinetic energy, i.e. by your movements, and have a battery life of 15 hours. "Inspired by the past but with a vision in the future" for the firm of the Lord of the Arnault.
These sneakers also integrate a smartphone and the SIM card is placed in the sole. The laces serve as a Bluetooth antenna, and calls are materialised by an icon on the top of the shoe. It also incorporates a great voice assistant as well as a virtual wallet, peer-to-peer, created exclusively for Vuittonphone users. The AgacheCoin, related to the name of the finance group, is diversifying, and indicates that it will select a limited number of members for this very exclusive product.
Vuitton already had a bad taste, now it has a smell of fool! After the phone & music shoe, we will soon have a Bimbo doll that sucks and does not speak which will be directly sold with the Instagram account and 10 million fake followers. The price should be around Euros 5 000. Not really expensive when you look at it as there is three products in one. What a Vuitton world is, indeed!
Anonymode