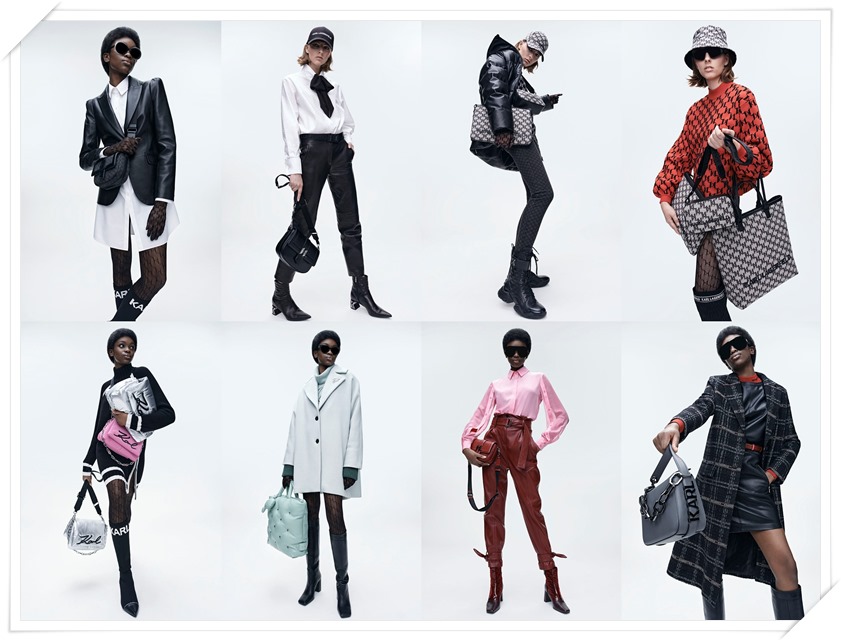 Is there anything more Karl Lagerfeld than Lagerfeld himself, whose penchant for neat shirts, snazzy tailoring, slim jeans and dark glasses never wavered?
Cue Karl x Karl, part of the fall 2021 collection that pays homage to the late designer's graphic personal style right down to dark denim printed with his famous cameo in the guise of a camo print. The custom-made smocks he wore for sleeping and sketching are interpreted as a soigné shirtdress with tuxedo smocking.
And although the designer ditched his fan when the new millennium arrived, here is a chance to snap up a brooch or evening bag in a motif synonymous with the German designer.