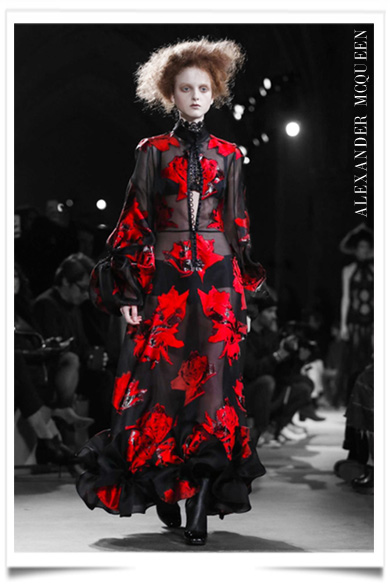 Sarah Burton had clearly floral ideas on her mind when she came up with her collection this season. It was interesting to see that Burton had decided to go back to the "Conciergerie" this season.
Alexander McQueen also once showed his "Supercalifarilistic" collection that famously featured models walking with wolves on the catwalk. It was as if Burton was finally starting to show a different aspect of herself and the house she now leads.
Delivering authentic modern luxury, serenity reintroduces the finest of textiles, and creates the most opulent style of luxury brand. This unique design demonstrates the levels of creativity.
New rules, new ideas and new goals, this is probably the begining of a new start, and we like it.
.
.