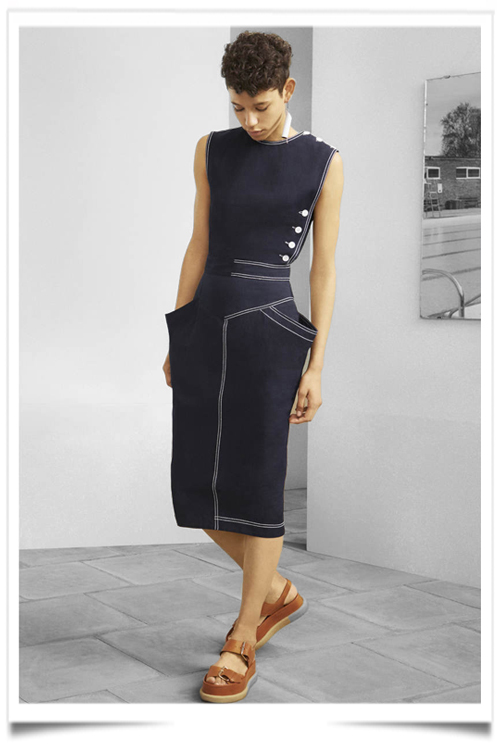 Stella McCartney invited to talk at London College of Fashion. The designer, who last week unveiled her first men's range at Abbey Road Studios, spoke at a talk hosted by Kering and the Centre for Sustainable Fashion on Monday.
She talked about sustainability, fast fashion and the use of viscose fabrics to a crowd of students and industry figures including Kering chief executive officer François-Henri Pinault, Salma Hayek, Twiggy and McCartney's sister, Mary McCartney, and her husband Alasdhair Willis.
"People want to be more conscious in the way that they consume," the designer said. "I feel that people are less intimidated by it, so that's what's changed, people have learned more and become more open. That comes into how you eat, what your lifestyle is, how you get from A to Z.
Why should fashion not be in that conversation? Fashion's definitely one of the more harmful industries on the planet, and so I think people are more aware of that now."
She spoke about her spring 2017 range and noted that the women's collection is up to 52 percent sustainable while men's was about 44 percent sustainable. The designer said the label is headed in the right direction and is definitely improving its sustainability record.
You can spit in the soup, that is the way it is.