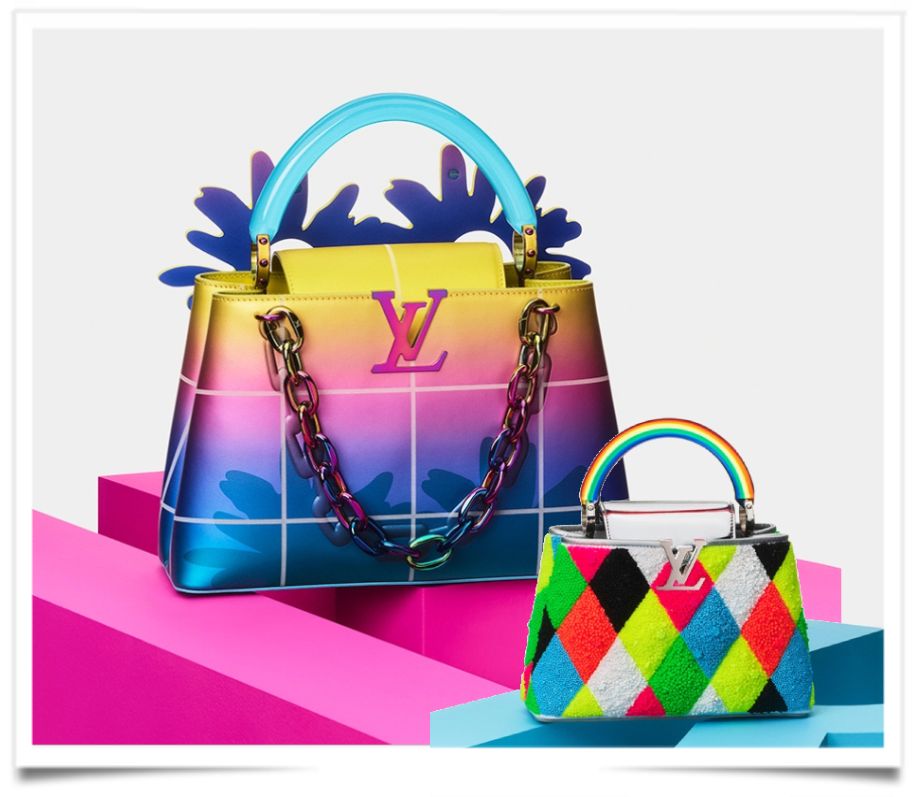 The pitch-black handbag, with leather straps, nail heads, and medieval-inspired hardware, is not a wussie bag, Peter Marino deadpanned about Louis Vuitton's Artycapucines collection.
 In a limited edition of 200, the handbag will be sold in Vuitton boutiques around the world by six contemporary artists. Each is priced at 8,000 euros.
Could it be a sculpture, or a handbag? he teased over the line from his New York office. I know at least three women who collect handbags and put them under glass.
At Paris+, the new art fair from Art Basel organizers, Vuitton will unveil its 2022 Artycapucines Collection. Vuitton has been appointed associate partner of the event, which runs from Oct. 20 to 22 at the Grand Palais Éphémère.
While visiting a 14th-century building in Venice, Marino discovered a medieval box with heavy straps and an odd locking mechanism that inspired his Artycapucines bag.
Marino, designed his first handbag about 40 years ago a leather sack for himself that resembles a mail-carrier bag, since he did not wish to tote around a hard briefcase. Today he also designs vases for Venini and silver bowls and vessels for Spain's Garrido. But why does the Lord love architects?