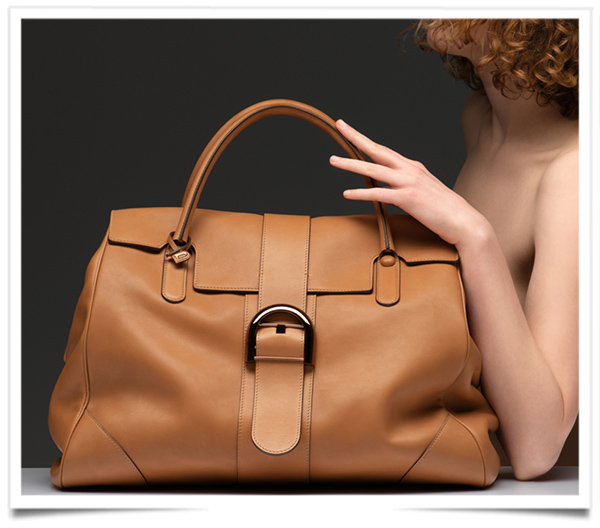 The Brillant family welcomes a bold new shape: l'XXL Conceived in collaboration with French designer Jean Colonna, it is the inspired result of a meeting of opposites. Colonna's cult rock and roll, androgynous style fuses seamlessly with DELVAUX's craftsmanship and heritage to create a bag that is unique in its modern approach and pared-down aesthetic.
Deconstructed for a highly supple shape and oversized design, l'XXL is a bold interpretation of the Brillant. Laid-back and nonchalant, it plays with the features of DELVAUX's most emblematic bag, whilst retaining its discreet and elegant essence.
Adorned with a purely ornamental buckle, it has two handles and a striped cotton canvas lining, screen-printed with DELVAUX's signature crown logo. Its malleable form, two detachable pouches and considerable size give it a big presence, along with a customizable exterior tag containing a polished steel mirror for an added touch of luxury.
L'XXL is made of Dream leather, a hide that is specific to DELVAUX. Extremely soft and sensuous, it has a velvety feel that gives the bag its exceptionally supple shape. A high-quality, rawhide-like leather, it ages beautifully, taking on a characterful patina over time. Its natural variations make every bag different and totally unique.
L'XXL is available in both classic Black and Végétal, a rich tan colour.