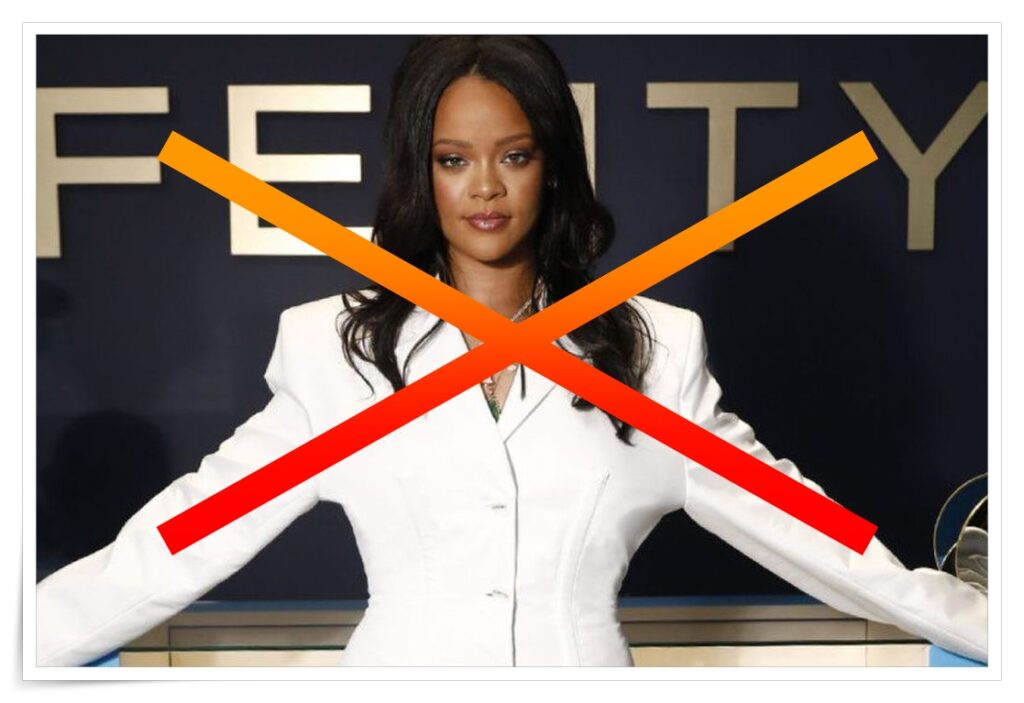 Rihanna, LVMH Are Pausing the Fenty Fashion House. Lord Arnault had thrown powder in Rihanna's eyes to make her believe that she would become a fashion designer, but in fact he only wanted her brand of cosmetics.
The music star and the French luxury giant have mutually agreed to put the Fenty maison on hold, less than two years after the launch. The brand stopped posting on its Instagram account on Jan. 1, and the last collection drop on Fenty.com dates back to November 2020.
LVMH have jointly made the decision to put on hold the rtw activity, based in Europe, pending better conditions. According to sources, a skeleton staff remains at the Paris headquarters of Fenty fashions to wind down remaining operations.
Meanwhile, signaling its strong belief in Rihanna and her growing Fenty product universe, LVMH now plans to concentrate on Fenty Beauty and Fenty Skin — and get involved in her successful lingerie venture.
Private equity giant L Catterton, in which LVMH has a stake, led a $115 million Series B fundraising round to support the upcoming expansion into retail of Savage x Fenty, Rihanna's successful lingerie collection that was launched in 2018 with California-based TechStyle Fashion Group.
The fundraising round also garnered significant participation from existing investors such as Marcy Venture Partners and Avenir, along with a number of new investors, including Sunley House Capital, Advent International's crossover fund.