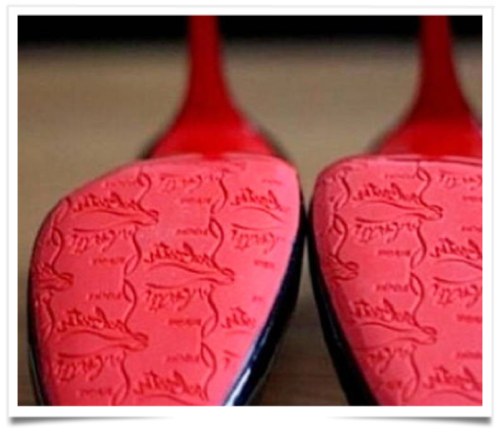 Earlier this week, Meta and Christian Louboutin filed a lawsuit against a Mexican individual accused of running a counterfeiting operation.
On Thursday, Meta and Louboutin filed a lawsuit in the Northern District of California alleging Cesar Octavio Guerrero Alejo violated Meta's terms of service and Instagram's terms of use and infringed Christian Louboutin's intellectual property rights by using Facebook and Instagram accounts to promote counterfeit Christian Louboutin products.
In violation of Meta's terms, Cesar Octavio Guerrero Alejo has operated an online business trafficking in counterfeit goods, including fake Louboutin-branded shoes, handbags, and accessories, starting in June 2020 and continuing until May 2023.
According to the lawsuit, Alejo created and maintained at least 44 Facebook user accounts from May 3, 2010, to Jan. 11, 2023, as well as 32 Instagram accounts from Oct. 15, 2015, to Dec. 28, 2022.
Further, Meta claimed in the lawsuit that it had previously disabled Alejo's accounts and removed posts for promoting the sale of counterfeit goods in violation of Meta's terms.
Even after Meta's enforcement efforts, Alejo continued to use Facebook and Instagram to promote counterfeit Louboutin goods as well as the unauthorized use of Louboutin's registered trademarks, including the Christian Louboutin word mark, the Christian Louboutin script signature logo mark, and the red sole logo mark.
On May 13, 2023, the lawsuit said, Louboutin's agent purchased a pair of counterfeit shoes from the defendant advertised on one of his Instagram accounts, "el_oso_shop." The suit stated that Louboutin's agent communicated with the defendant through WhatsApp and made payment to the defendant through a Western Union location in the San Francisco area.
The shipment contained a box with a pair of shoes in a white cloth bag with multiple references to "Christian Louboutin." The shoes were deemed counterfeit upon receipt.
Both Meta and Louboutin are asking the court to permanently block Alejo from continuing his operation and order him to destroy all remaining inventory. The two plaintiffs are also seeking restitution and damages.
The case is the latest example of Meta taking legal action against counterfeiters. Meta first collaborated on a similar type of intellectual property infringement case with Gucci in 2021 and continues to partner with stakeholders on brand protection measures.
In the second half of 2022, Meta said it has removed more than 1.7 million pieces of content on Facebook and Instagram in response to more than 180,000 counterfeit reports, and more than 115 million pieces of content before it was reported to the company by a rights holder.
As for Louboutin, the company said in the lawsuit that it continues to work with U.S. Customs and Border Protection and other law enforcement agencies to coordinate seizures of counterfeit Louboutin-branded merchandise.
In May, Louboutin filed a lawsuit against Vinci Leather for allegedly infringing upon the French luxury label's famous shoe designs.