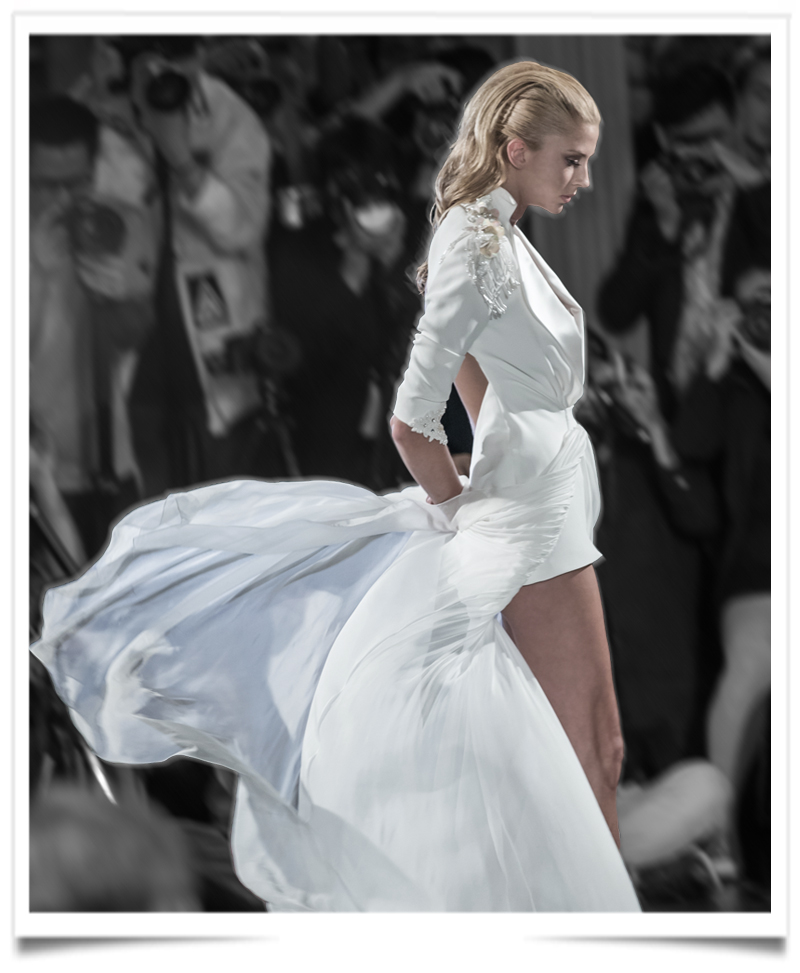 Is a sensible fashion still fashionable? Lisi Liu has unveiled its new couture collection for the official start of Paris Fashion Week. Graduated from ESMOD International, Lisi Liu has dressed supermodel Adriana Karembeu and actress Aurelia Khazan at the Cannes festival in 2014. A fashion just like Saint Laurent or Dior, a moment for us to forget this world so unfair.
Ready to conquer Paris and the world of luxury, the creator has already opened his first boutique Rue Saint Honoré. We had already Guo Pei in Paris and I had always said that we had not inherited the best one, but with Lisi Liu it is another story!
A Chinese in Paris and, in addition he has talent. He is a promising designer as in the past were Yamamoto and Kenzo when they came for the first time to present their collections at the Fashion Week and now they are is the "Must" of the Japanese fashion. So maybe in a few years Lisi Liu will represent the cutting edge of the Chinese fashion in France? He has the talent, the creativeness and above all, the will and this is the most important.
Is a sensible fashion still fashionable? We are not at the limit of poetry, but in the pure poetry, a fashion just like a Manet or a Van Gogh, a time for us to forget this world so unfair.
Anonymode