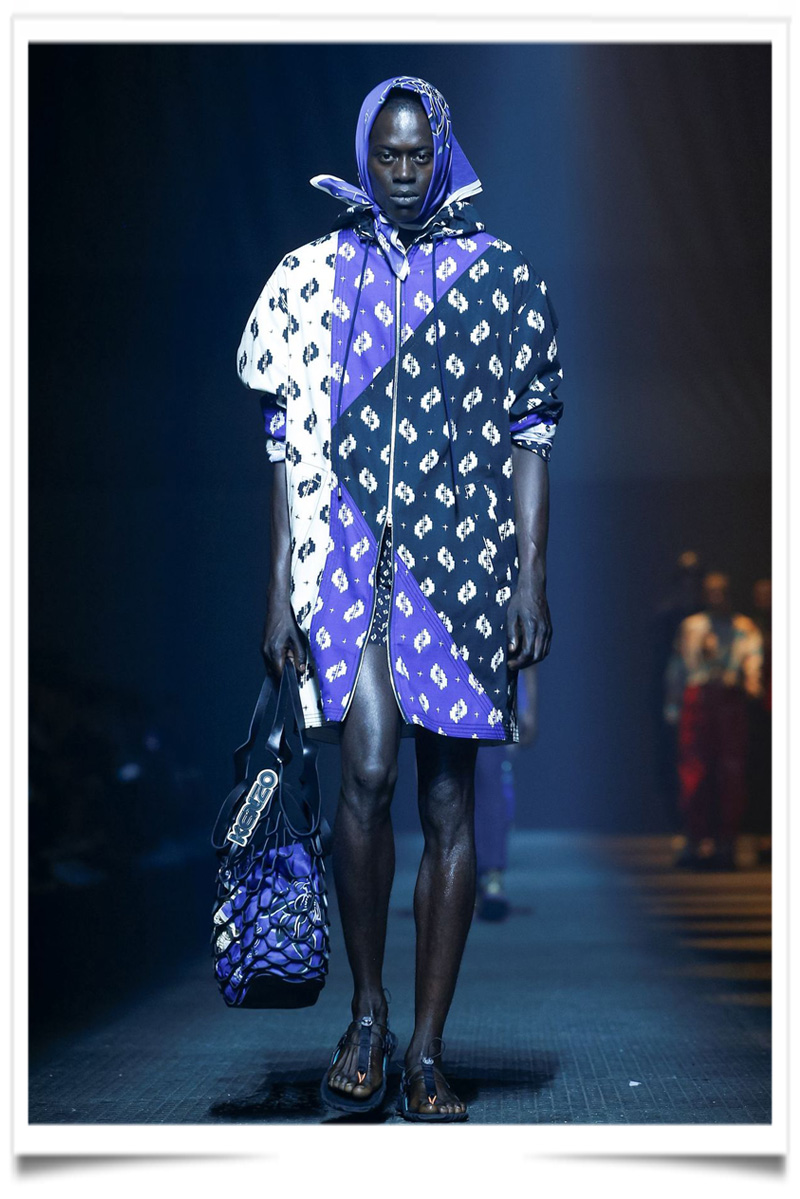 Carol Lim and Humberto Leon were bidding a poignant farewell after nearly a decade as creative directors. The moving retrospective, which opened and closed the show, was choreographed by Léo Lerus. Some 5,000 guests attended, including members of the public, fashion students and Kenzo staff.
Fluttery strips of fabric, like little waves, lined the front and back of a navy dress, while halter tops with puff sleeves had a liquid sheen. One hoodie came with a toile de jouy like design and a big sailing ship, while sailor collars or fishing net panels adorned jackets.
This farewell should have come as no surprise to those familiar with Lim and Leon, whose shows have long included live bands, dance troupes and traditional Japanese theater, in a nod to the house's founder, Kenzo Takada. LVMH Moët Hennessy Louis Vuitton has so far been mum on its succession plan in order not to taint Leon and Lim's final show.
But according to sources, Kenzo is zeroing in on a contract with Portuguese designer Felipe Oliveira Baptista, who last year wrapped an eight-year tenure as creative director of Lacoste.