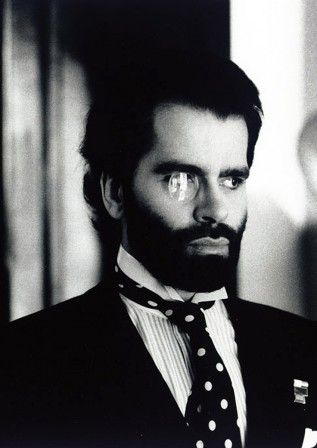 One of the most influential and celebrated designer of the 21st century and an iconic, universal symbol of style. There are no words to express how much he will be missed.
Lagerfeld worked tirelessly until the end, giving instructions to his teams for the Fendi fall ready-to-wear collection, due to take place in Milan on Thursday. The only sign of his declining health was his failure to take a bow at Chanel's recent couture show in January.
He was most closely associated with the French fashion house, where he was couturier since 1983, engineering one of the modern fashion industry's first and most successful brand rejuvenations and propelling the fabled French name from near obscurity to the summit of international luxury.
Lagerfeld was also the creative force behind the furs and rtw at Fendi for more than half a century, of Chloé from the Sixties into the Nineties and of his signature fashion house, which encompassed everything from designer rtw to jeans and fragrance over the years.
"It is with deep sadness that the house of Chanel announces the passing of Karl Lagerfeld," Chanel said in a statement, without providing additional details such as the time or cause of death.