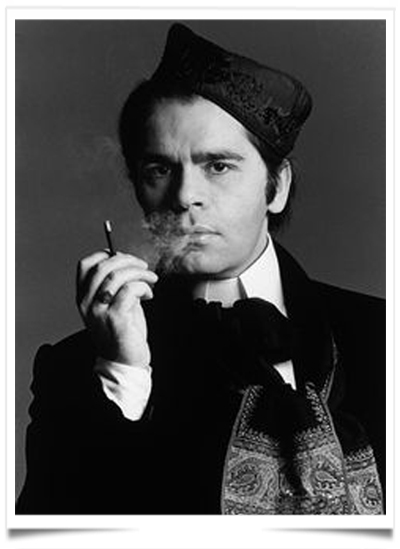 Karl Lagerfeld one of the world's most famous, prolific and admired designers receive the 2017 John B. The recognition for Lagerfeld comes as the multitasking designer readies Chanel's cruise collection for a Paris runway on May 3 and amidst an illustrious career that has spanned more than 60 years.
The German designer is most closely associated with Chanel, where he has been its couturier since 1983. He is also the creative force behind the furs and ready-to-wear at Fendi, which he has designed since 1965, and his signature fashion house, now best known for handbags in the burgeoning affordable luxury segment.
He is also an accomplished photographer, shooting ad campaigns for the Chanel, Fendi and Karl brands, plus a diverse roster of outside clients. He also does editorial shoots for many fashion magazines and has recently taken on a host of interior design projects, including condominium lobbies and hotels.
Practically allergic to backward glances, Lagerfeld said he never fails to be fascinated and energized by his chosen métier.
Lagerfeld is a Commander in the French Legion of Honor merit system, and he has also been honored by the Council of Fashion Designers of America, Fashion Group International, the Gordon Parks Foundation and the Fashion Institute of Technology.