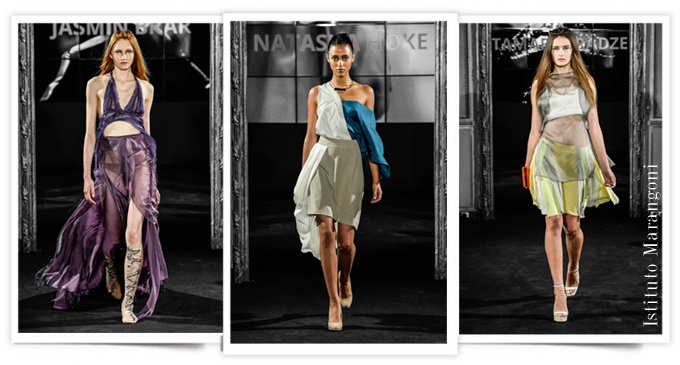 Istituto Marangoni Paris organised its end of the year fashion show on Thursday the 9th of July at 2pm, in the intimate setting of the Fondation Mona Bismarck's private Parisian mansion. This place, a showcase of American culture in Paris, has been carefully selected to host one of the events put in place in 2015 to continue the celebration of the 80th anniversary of the fashion school.
The Paris School of Fashion has scheduled this event during the Haute Couture fashion week in Paris to emphasize its wish to draw even closer to the fashion industry and its mode of operation, and also to associate itself with the values of this special week, which consist of excellence, luxury and expertise.
The Turkish designer Serkan Cura, an invited member of the Chambre Syndicale de la Haute couture parisienne's official calendar, has been named as president for the show. On the programme, 10 international students in their final year of fashion design training will present their collections, of which 7 will be womenswear and 3 will be menswear. On the basis of this show, one designer will be selected as the top student of its graduating 2015 class.
This fashion show welcomed both international and French press, a number of fashion personalities, a large number of fashion businesses and institutions, professionals in the sector, bloggers and opinion leaders as well as other fashion schools.