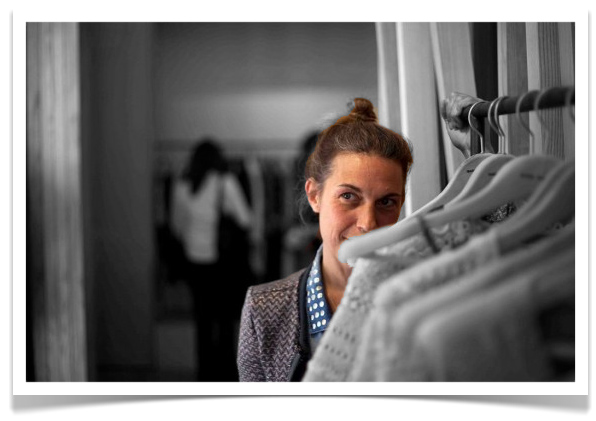 On Madison Avenue, a cocktail party, and a dinner at CEO Mark Lee's home is not something Barneys New York gives to just anyone. Such is the case for Isabel Marant, who was feted with a cocktail party and dinner last week. Of course, the sheer number of women strutting through Barneys' seventh floor in floaty Marant tops and tight trousers during the party was enough to show that the designer is a sure hit among consumers. "I could have sold my company a hundred times, I could have designed other labels a hundred times, and that's not what I'm looking for."
The designer was on hand to discuss her ever-growing business and how staying true to her instincts is what made her among the most sought-after brands, at Barneys and in other stores around the world.
"It's really an honor for me that Barneys asked me to do this, and I'm super-happy, because for me, it's one of the most wonderful windows in the world. It's something I'm always working on for my own stores, and I have this collaboration with my artist friend Arnold Goron, with whom I've been working for many years now. For me, it's a way to share with people something else than just clothes. It's also a universe, an inspiration, a way of doing things, and I was really happy that we could achieve this together."
Your collection embodies the quintessential Parisian look. When you're designing, do you think of your customer being someone who's from Paris? "I think this is not true anymore. I mean, with globalization, everybody wants the same thing all over the world. I'm just designing, having in my head : what do I wear this morning?