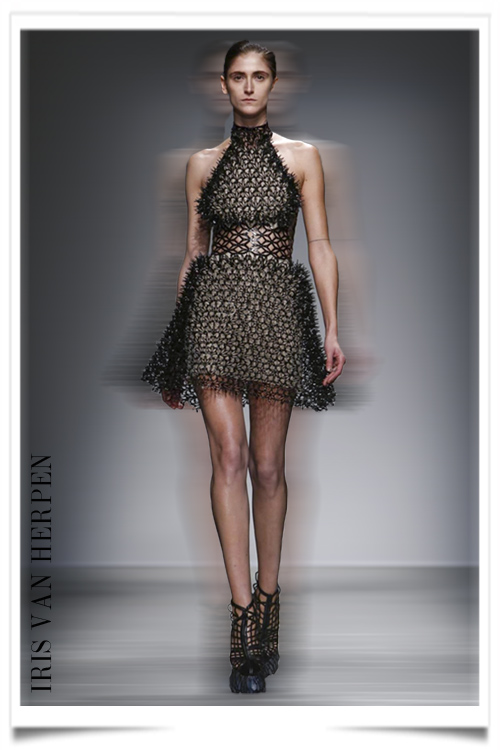 Iris Van Herpen explores the idea of terraforming 3D materials which is the heart of the Iris Van Herpen collection. Close-fitting little black dresses are worn by models perched on platform shoes in 3D. She has worked the pleating effects for the sculptural dresses and ribbed textures for the long tubular dresses. The designer also has also worked on fluid materials for a tunic gathered at the waist.
Iris Van Herpen sets herself apart from the rest of this Paris Fashion Week. She is a unique designer, working, above all, on the figures of women, as a true artist.
This season Van Herpen has developed a dress extremely light, in translucent Polyurethane. Three-dimensionality is imperative in van Herpen's work, and she continues her research with the creation of a 3D.
The shoes for the collection were made in collaboration with a Japanese shoe designer. They are crafted from laser-cut leather and 3D printed .
Probably, one of the best shows during the Paris Fashion Week.