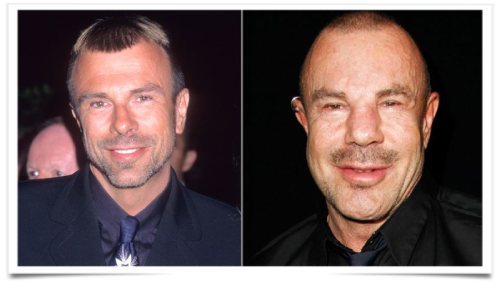 The French fashion designer Thierry Mugler passed away on January 23 at the age of 73. Passionate about dance and theater, trained in architecture, the designer from Strasbourg had joined Paris at the age 21 in 1969 where he began in fashion design. After working for several brands, he signed his first collection in 1973. He met with success in the 80s before catwalking at the Haute Couture Week in the 90s.
In 1997, Thierry Mugler sold the brand that bears his name to the Clarins group, which will continue to develop the perfume and ready-to-wear business. He recently revealed that he had suffered a serious stroke in the gym, which apparently involved several facial reconstruction operations.
The transformation of the body is often in the designers as in their customers an act for the creative well-being. I remember him on rue aux Ours getting out of his convertible car with his Shar Pei under his arm, already furious about the traffic jams in the neighborhood. Creator with a singular imagination, he revolutionized fashion. The only hitch in his journey; having met Didier Grumler. We offer our sympathy to his family.
Anonumode