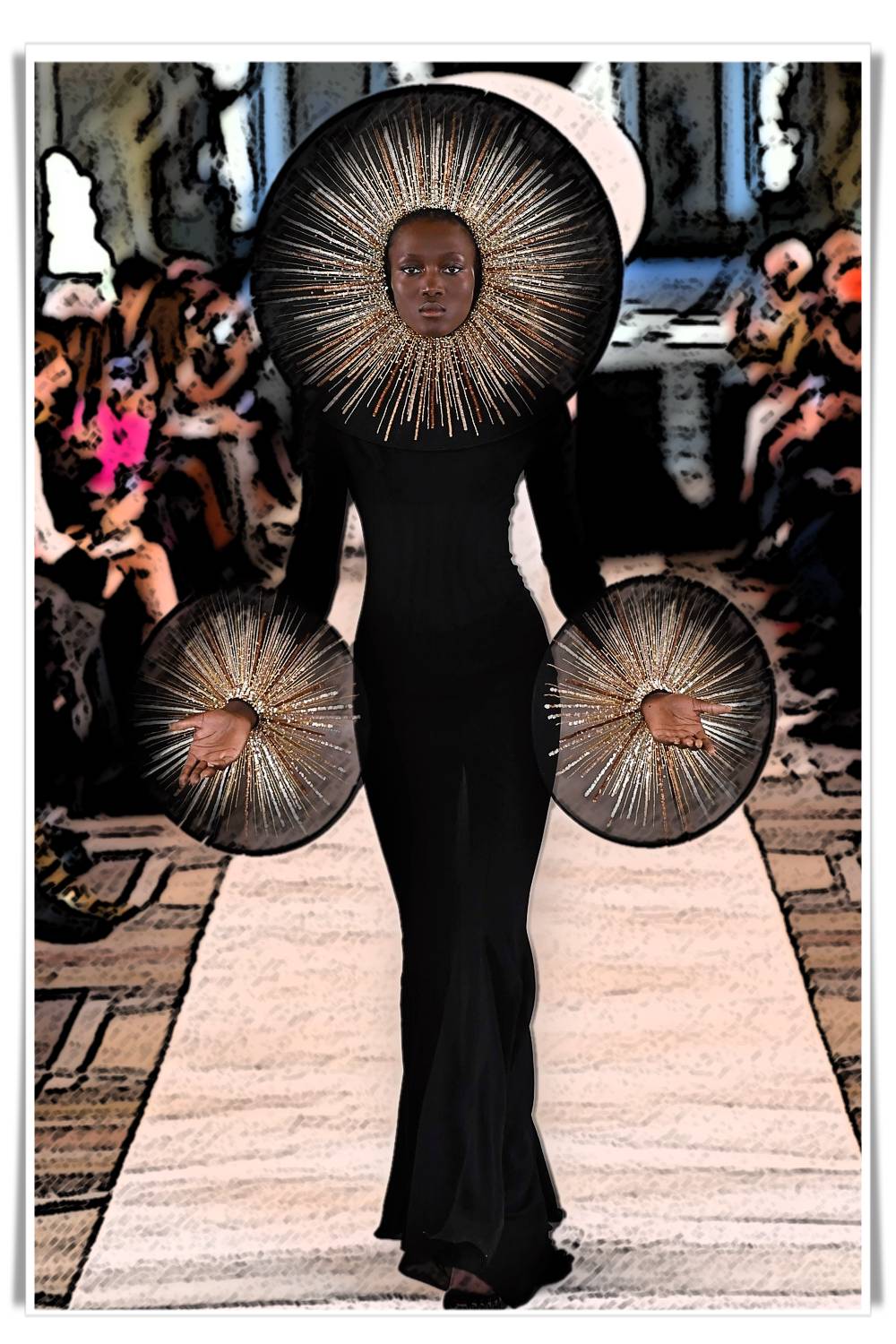 Suddenly, the light reveals itself and strikes my ardent pupil in a single jet; the three-dimensional embroideries explode in various trompe-l'oeil ornaments. The leather molded on the bodies, I look with a pleasure burst of freshness at the hooped sleeves sublimated, by small hands, called "Apollo of Versailles". In the ambient candor of winter, surrounded by bimbos, I admire the dresses that advance like feathered bushes, and more particularly, this dress of the sun woman, for women who radiate, made from gold ornaments and festooned points.
It is the poetry of the bizarre and the surprise in a prose of imagination à la Elsa.
The surprise of others is always the test of the true in the designers. The whole sky finally stars for a next night of dreams to die for, where everything is luxury, calm and pleasure.
Anonymode