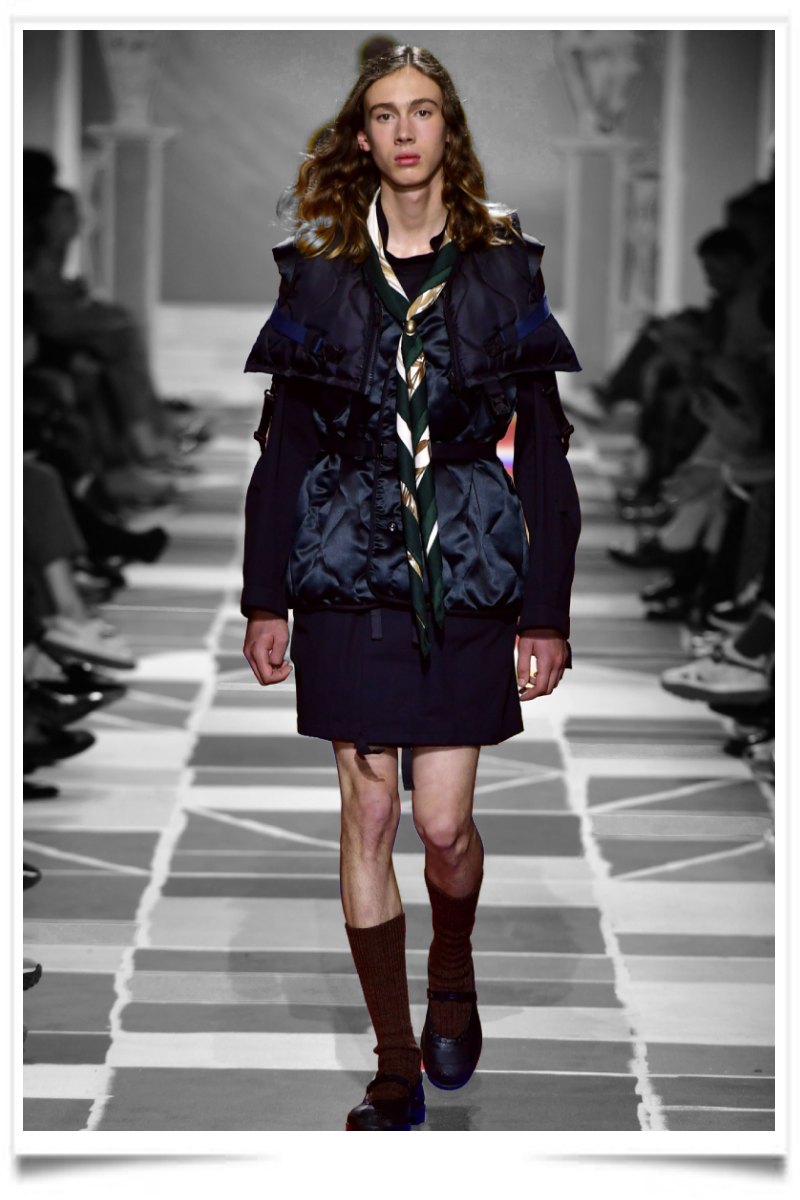 Brexit has not yet arrived in Hyères ! British men's wear designer Ifeanyi Okwuadi won the first prize at the 36th edition of the Hyères International Festival of Fashion and Photography on Sunday, winning over a jury headed by Louise Trotter, creative director of Lacoste, with his collection of hybrid tailoring inspired by social protest and judge by crocodile.
The 27-year-old, who apprenticed for three years on London's famed Savile Row and later studied fashion design at Ravensbourne University in London, developed his collection in parallel to working in logistics at British label Margaret Howell. He has also interned at brands such as Grace Wales Bonner and with artist Aitor Throup.
His collection, titled "Take the Toys From the Boys," could have been the title of a book of Oscar Wild but was inspired by the Greenham Common Women's Peace Camp, a series of camps established to protest against nuclear weapons being placed at a British air force base, which lasted from 1981 to 2000. Okwuadi said he's been working on the topic for almost six years.