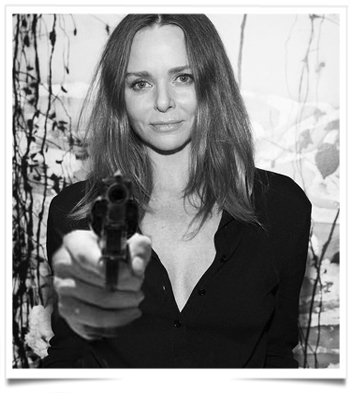 McCartney said her option to buy back Kering's 50 percent stake in the brand had been in her contract from Day One. She said she couldn't turn it down.
"It is an incredible blessing and a once-in-a-lifetime opportunity that's not awarded to many fashion designers with their name on the door. I have four children, I have the opportunity to take control of the business that bears my name and that is extraordinarily exciting. To be afforded that chance as a designer, as a woman, as a mother of four, it's something I had to take on; McCartney said.
In a statement released on Wednesday evening after the Paris and London stock markets closed, François-Henri Pinault, chairman and chief executive officer of Kering, said it was the right time for McCartney to move on.
"Kering is a luxury group that empowers creative minds and helps disruptive ideas become reality. I am extremely proud of what Kering and Stella McCartney have accomplished together since 2001," he said, adding that McCartney and her team had brought far more than business to Kering.
Le moment est certainement venu de lever des fonds: qu'il s'agisse de fonds de capital-investissement ou de fonds souverains, d'acheteurs commerciaux, d'entreprises familiales d'investissement