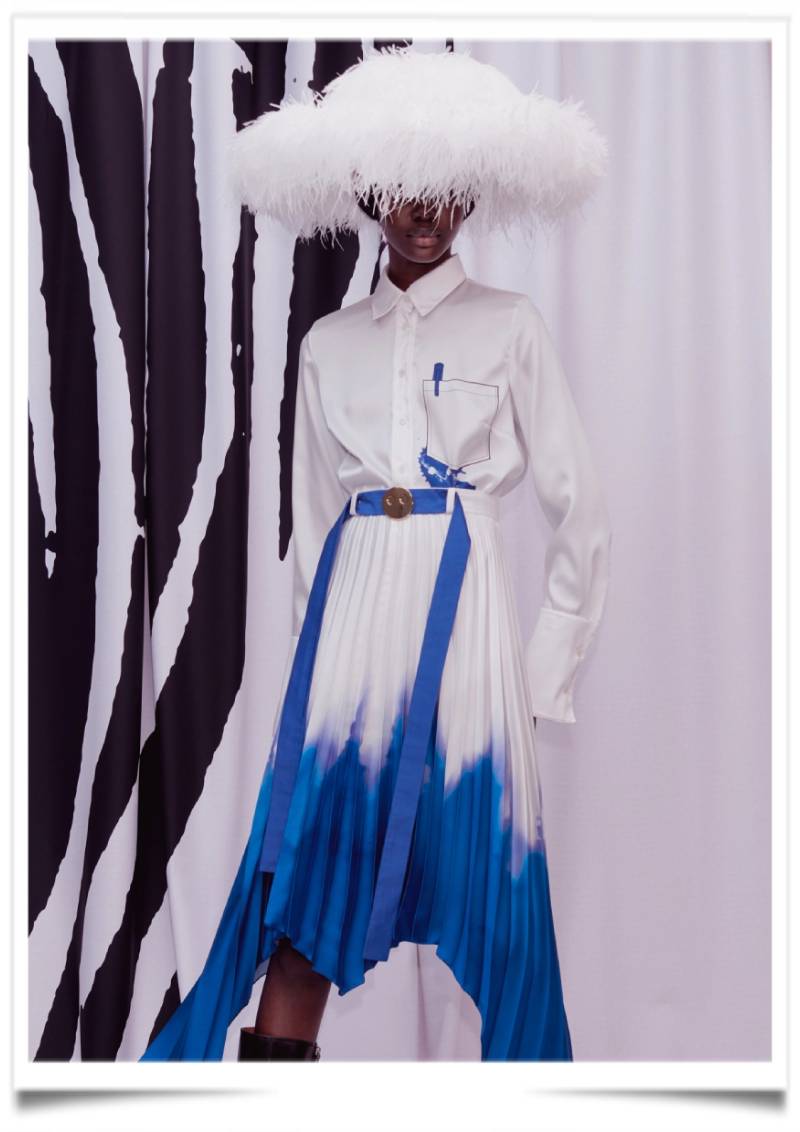 Despite never having met Alber Elbaz, Thebe Magugu was enchanted by his gripping runway shows for Lanvin, soigné cocktail dresses and charismatic personality, discovered via 'Fashion Television' once his family in Kimberley, South Africa, had saved up enough to get satellite TV.
From June through September, Magugu expanded on the print and textile research Elbaz began at AZ Factory and added signatures from his five-year-old Johannesburg brand.
Elbaz created AZ Factory with the vision of being a new kind of fashion company that embraces like-minded creative talent, and goes forward with serial guest creators and freewheeling projects.
The design of Magugu's white blouse, skirt, and feathered hat is on all of the posters for the musee galliera exhibition, part of the mammoth 'Love Bring Love' tribute show that just ended last October, with 46 brands and designers creating looks inspired by Elbaz.
In addition to the flowing caftans, he also designed a white, bell-sleeved knit column modeled after an African makoti or wedding dress, as well as artfully folded African headdresses called gele, which he interpreted as ruffled bucket bags suspended from a wrist cord.
The collection will be sold on the AZ Factory web store, Farfetch, Net-a-porter and select wholesale partne