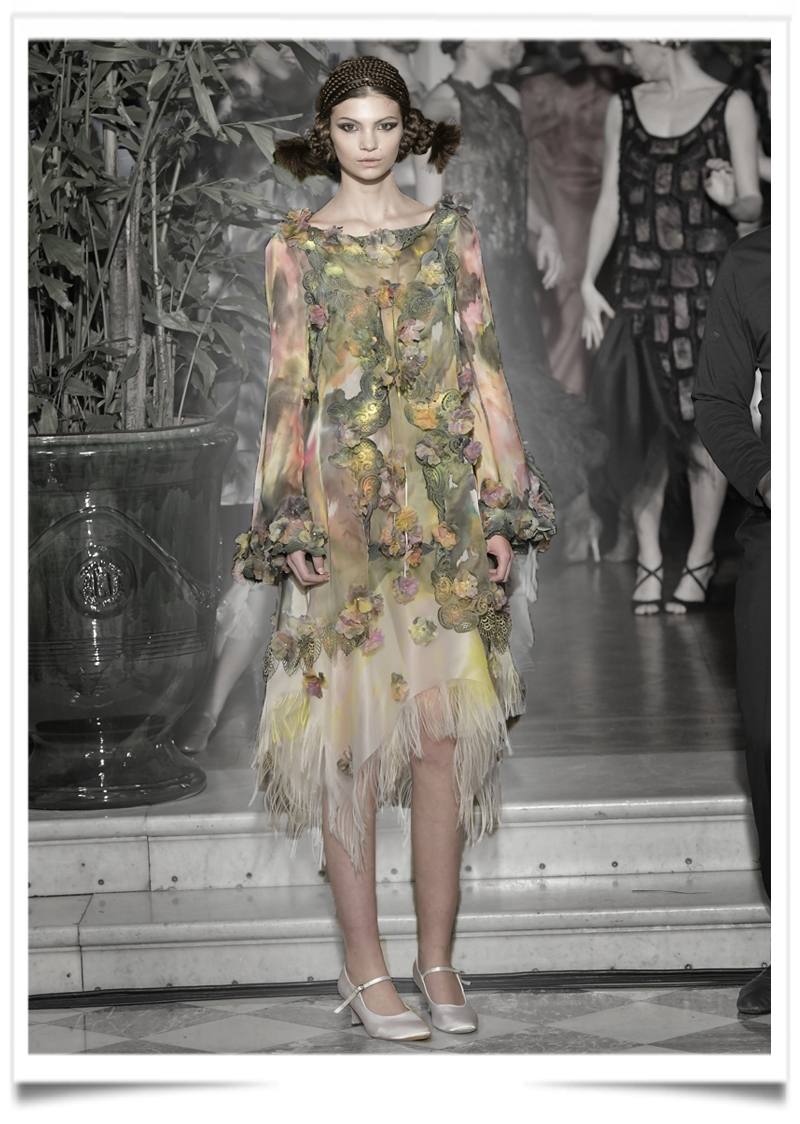 When the show started, I immediately thought : "Live as a man, but remain a woman". Right in the trend, the poet of fashion, Franck Sorbier is listening to our time, and it is precisely what the Haute Couture should be.
In 1920, women discovered not only the power of seduction but also their own body. As Isadora Duncan, famous dancer in the 1920's, developed a style of free and natural movements or as the "Garçonnes" that Madame Chanel dressed to slum it, the designer has re-established the balance in delivering an undisputed collection inspired by "Les Années Folles". Franck Sorbier always listens and catches the magic breath of this world.
On a music played by Manu Dibango, the dancers of the Paris Opera, wearing dressed inspired by the "Années Folles" flited from one room to the other one to present the collection. The Sorbier Haute Couture show is always one of the most expected moment of the Paris Haute Couture Fashion Week. You feel like a cocoon far away from Fashion industry and closed to the soul of fashion.
Franck, congratulation for that astonishing collection. We know how difficult and how much pressure you have on your shoulders but your freedom helps to build tomorrow's world of fashion.
Anonymode