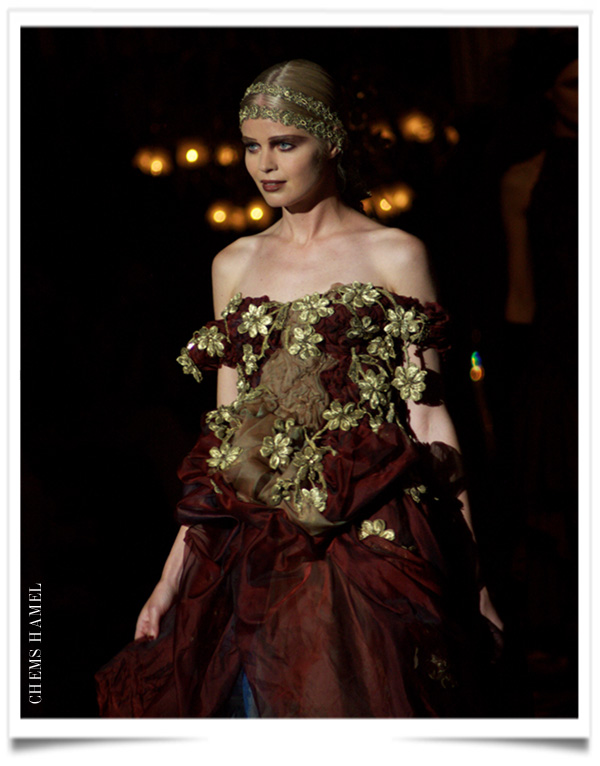 Candles were burning. In the air there was the scent of burning wax. You had the feeling to be in the XIX century at the time of what was called "La Belle Epoque". They had recreated the atmosphere of a boudoir. In the flickering light, the set looked like the bohemian curio salon, where poets like Rimbaud, Verlaine, Musset and so many others were debating and redesigning the world – and occasionally indulge in absinthe. French singer Emilie Simon opened the show with the song "Paris, j'ai pris perpète".
The presentation started and the collection as usual was mastered Haute Couture. The dresses were part of the atmosphere and vice versa. That was the dream of Franck Sorbier this season. In the red carpet between reality Stars and Chinese clients, the collection looks like a painting. My neighbor found it so romantic and so poetic.
The Violoncellist was continuing to play and invited us to travel in Franck Sorbier's world which is made of Women of the "Belle Epoque". It is the end. It is not enough. We need more and more and more… It is like an addiction. I am addict to Franck Sorbier for the next 100 years.