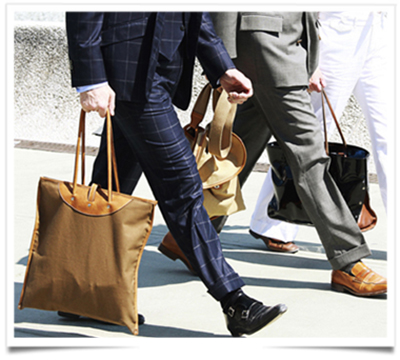 Analysts have projected that menswear would become a very lucrative segment of the fashion industry based partly on the buying power that men possess. Today, volumes have been growing at 5% per annum, yet the amount spent per unit has been increasing by 10% a year, which means that men are spending more on each bag they are purchasing.
"Man Bags," which are considered to be totes, duffels, clutches, backpacks, messenger and bowling bags, represent 1 in 5 of all sales in the global luxury handbag market. The aggregate value of men's bags sales have doubled with men now spending over $7 billion on luxury bags.
A major part of the rise can be explained by the growth in the number of metrosexual men who are becoming more comfortable carrying handbags
that are quite unlike the briefcases of yesterday and are willing to spend serious sums of money to acquire a fashionable accessory.
The global expenditure on men's luxury bags are forecast to raise to $10 billion by 2020 with just under 9 million units sold.