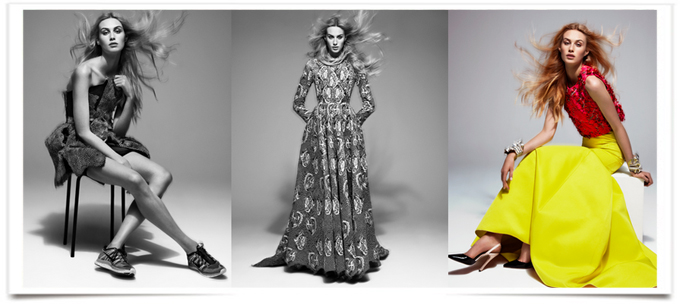 Born in Toronto, Canada, where he grew up, Benjamin Kanarek fell in to many things by accident. Photography, Web Concept development and Creative Direction are just a few examples.
He played drums in a few punk rock groups, one of which was the "Existers" with the single "Telex Love", another, "the Poles" with Canadian Fine Artist Michaele Jordana. In the subsequent time frame, he entered Carleton University in Ottawa, where he studied Architecture and went on to work in several companies including WZMH Architects who were best known for designing the CN Tower in Toronto and Ron Thom who studied under Frank Lloyd Wright.
After a serious accident where he fell from a five meter mezzanine, he literally fell in to photography. Benjamin was never an assistant to another photographer, his second ever shoot was an advertising campaign in Toronto. He moved to Los Angeles and stayed there for just over a year and moved to New York. In New York, he shot quite a few campaigns for Macy's, The May Company, Saks Fifth Avenue, as well as the Dayton Hudson Christmas book with Andie MacDowell, Elle MacPherson, Bitten Knudsen, Brooke Shields. He also shot several covers for VOGUE South America and VOGUE Mexico. He was the first Canadian photographer to ever shoot Kim Alexis for the cover of Chatelaine magazine.
He moved to Milan where he shot for Harper's BAZAAR and Cosmopolitan. He came back to Toronto where he shot for Sears and got back to Europe. After six weeks in Paris, he was given an opportunity to shoot the Haute Couture for L'Officiel Paris. Since then he has shot for several prestigious magazines and advertising clients.
Benjamin has worked with some of the classic Super Models like Kim Alexis, Elle MacPherson, Bitten Knudsen, Brooke Shields and also Angie Everhart, Laetitia Firmin-Didot, Kelly Lebrock, Roberta Chirko, Carol Alt, Helena Christensen, Kirsten Owen, Karen Mulder, Adriana Sklenarikova Karembeu, Janice Dickinson and recently with Sasha Luss, Janice Alida, Du Juan, Alexandra Richards, Lydia Hearst, Irina Lazareanu, Daisy Lowe and Actresses Mischa Barton, James Bond Girl Bérénice Marlohe, Andie MacDowell, Carole Bouquet, Julie Delpy, Vahina Giocante, Joséphine de la Baume…