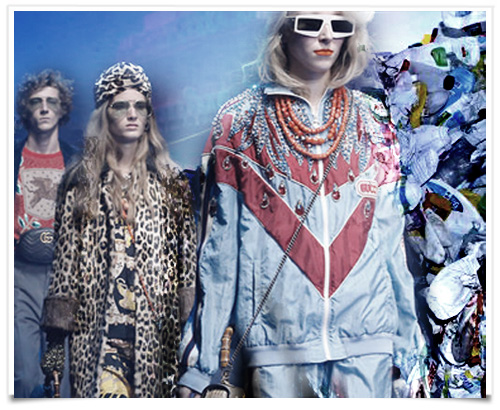 One month after the ink dried on the G7 fashion pact Kering CEO François-Henri Pinault presented to world leaders in Biarritz last month, its marquis brand, Gucci, has gone completely carbon neutral.
Thursday, the Italian luxury brand said that it implemented manufacturing efficiencies to avoid and reduce its impact across the supply chain. It will also offset carbon emissions generated by preparations of its upcoming Spring/Summer fashion show by planting trees in Milan. "Gucci will continue to work in a smart and strategic way to avoid and reduce our impact, while simultaneously investing in innovation as a driver for sustainability,"
The environmental pact Pinault presented at the Group of 7 summit in Biarritz included 32 signatories including vanguard luxury companies Prada and Chanel, Nike, and fast fashion retailers like the H&M Group and Inditex, the parent company of Zara. It comes at a crucial moment, as the industry comes under intense fire for its negative impact on the planet. Though the pact is not legally binding, these companies agreed to a variety of targets including eliminating disposable plastic packaging by the end of the next decade.